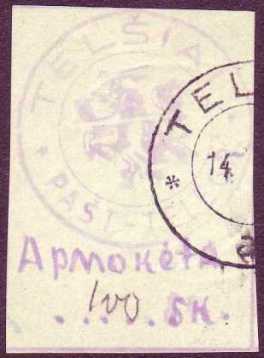 ANTANAS JANKAUSKAS
Philatelic homepage "LITUANICA"
ŠIS-TAS APIE LIETUVOS FILATELIJĄ
(Updated October 6, 2018)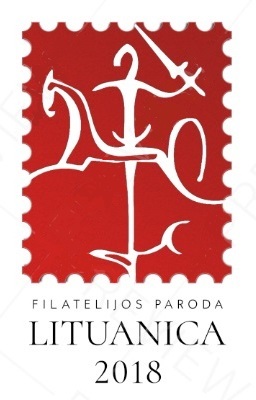 About me || Email Me ||




Pašto ženklų "parduotuvė", kurioje atskirais lotais parduodu savo surinktos pašto ženklų kolekcijos dalis, yra "atidaryta" visą laiką. / The "Shop" where I'm selling part of my postage stamp collection is opened 24h/day, 7days/week.
Naudinga informacija / Useful information
Dažnai užduodami klausimai / FAQ


LIETUVA. Pašto ženklai 1918-1940 m.
LITHUANIA. Postage stamps 1918-1940.

LIETUVA. Pašto ženklai 1941 m.
LITHUANIA. Postage stamps 1941.

LIETUVA. Pašto ženklai 1990-2015 m.
LITHUANIA. Postage stamps 1990-2015.

LIETUVA. Vokai, atvirukai 1951-1960.
LITHUANIA. Covers, post cards 1951-1960.



Albumai, knygos, katalogai. / Albums, Books, Catalogues.



NAUJIENOS / NEWS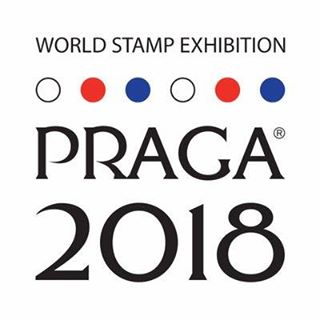 World exhibition "Praga-2018" was held in Praha, where three representatives from Lithuania took part.
Class Postal history (Europe)
Juozas Urbonas with "Lithuanian Deportes Post" 85 points Large Vermeil
Eugenijus Ušpuras with "Railway post services in Lithuania 1861 - 1949" 92 points Gold
Edmundas Liesis with "Postal Cancels in Kaunas" 81 points Vermeil


* * * * *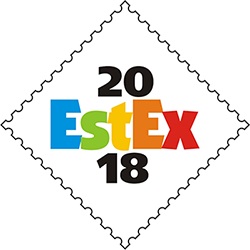 International exhibition "ESTEX-18" was held in Tallinn, where five representatives from Lithuania took part.
Traditional class
Edmundas Liesis with "First Lithuanian Postal stamps issues 1918-1919" 85 points - Large Vermeil
Vygintas Bubnys with "Lithuanian child" issues 1932-1933" 82 points - Vermeil
Antanas Burkus with "French occupation zone stamps designed by Vytautas K. Jonynas" 73 points - Silver
Postal history class
Juozas Urbonas with "Baltic States people's deportation mail" 78 points - Large Silver
Open class
Darius Liutikas with "History of Estonian Scouting" 74 Silver
Literature
Darius Liutikas with "Scouting in the Baltic Countries. A History in Philately." 83 points - Vermeil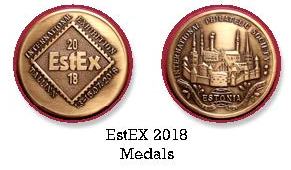 * * * * *

Išėjo naujas Baltikum 5 numeris. / The new Baltikum No5 was issued.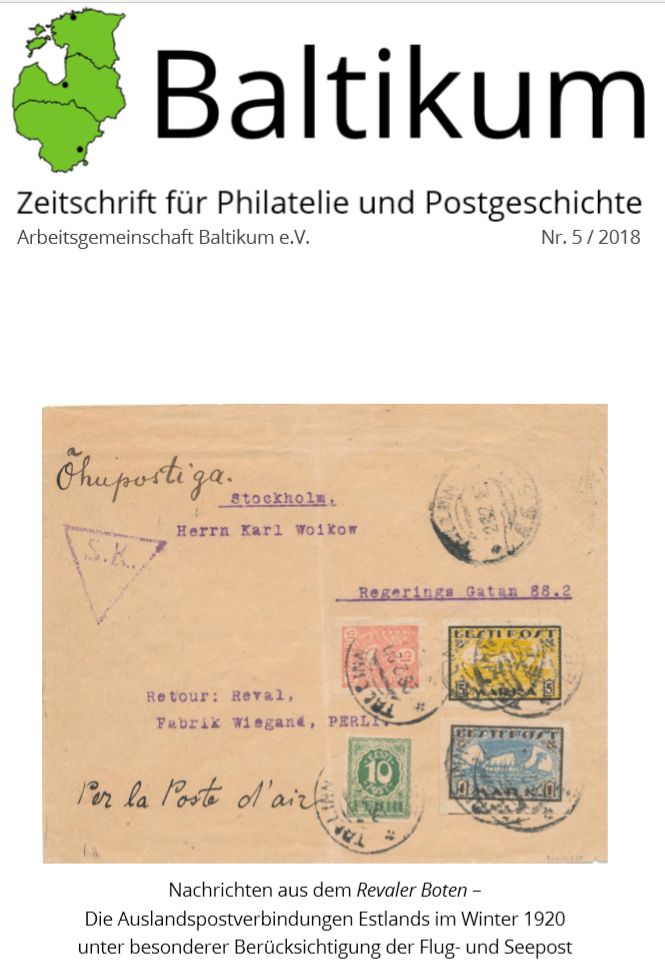 Table of contents (Lithuanian theme):





* * * * *

Išėjo naujas HBG 72 numeris. / The new HBG 64 was issued.



Table of contents
2 Dear people ... and Call by Ruud van Wijnen
  3 Report 71st meeting 23 September 2017 by Olav Petri
  4 EMS Latvia: just recorded what is by Olav Petri
  6 Estonia, Michel 1, the Lubi fakes of the seal of 5 kopeck orange by Jan Bisschops
  9 From "suspected" to "guilty" by Olav Petri
  10 The 7-day editions of Lithuania by Jan Kaptein
  14 Postal transport by train in Latvia in the tsarist era, part 2 by Jan Kaptein, Ruud van Wijnen
  36 Writing competition 5: Mr van Dale is waiting for reply by Olav Petri
  37 Writing competition 5: Men of wood by Rūdolfs Dvinavīns, alias Rudolf Rijnwijn
  38 ... "meie voes ist jist goose besser Willie" ... by Ruud van Wijnen
  41 The forger Jaan Lubi and Michel number 9 by Olav Petri
  44 Writing competition - End by Ruud van Wijnen
  45 Returning to by Jan Kaptein, Olav Petri, Ruud van Wijnen
  46 For you read by Joop van Heeswijk, Jan Kaptein, Olav Petri, Ruud van Wijnen


* * * * *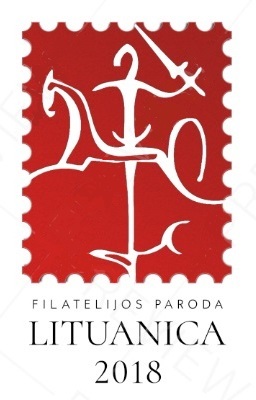 Virtuali filatelijos paroda (VFP) "LITUANICA-2018" –pašto ženklų paroda, skirta Lietuvos valstybės atkūrimo ir pirmojo Lietuvos pašto ženklo šimtmečiui. VFP "Lituanica-2015" organizuoja Lietuvos Filatelistų Sąjunga (LFS) kartu su Filatelistų Draugija "Lietuva" (LPS). VFP "LITUANICA-2018" vyks 2018 m. lapkričio 01 d.- 2019 m. vasario 01 d. internete: http://lituanica2018.lt.
Online philatelic exhibition (OPE) will be held to commemorate the 100th anniversary of the Republic of Lithuania ant 100th anniversary of the first Lithuanian postage stamp. Philatelic exhibition is organized by the Union of Lithuanian Philatelist (LFS) and the LITHUANIA Philatelic society. The exhibition will be held between November 1, 2018 and February 1, 2019 at the site http://lituanica2018.lt.

Parodos nuostatus galite atsisiųsti paspaudus parodos emblemą, esančia žemiau.Here you can find and download the "ONLINE PHILATELIC EXHIBITION "LITUANICA-2018" REGULATIONS".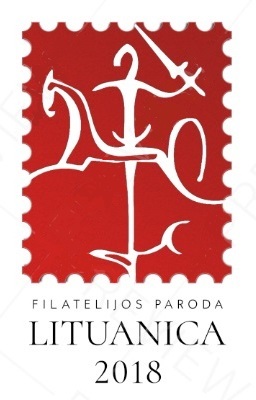 * * * * *

Baigėsi 2017 metai. Jeigu kam įdomu, kokie ženklai buvo išleisti 2017 metais, ar kas nors nauja atrasta, kad atsisiųsti failą, paspauskite paveikslėlį. Tekstas redaktorių neperžiūrėtas, publikuojamas toks, koks yra.
Here you can find and download the "Supplement for the year 2017 and a few new findings of the Catalog, for downloadind file just click the picture.






* * * * *

Pasirodė naujas "BALTIKUM" draugijos žurnalas - ketvirtas numeris. / The new magazin (No 4) devoted to the philately and postal history "Baltikum" appeared recently.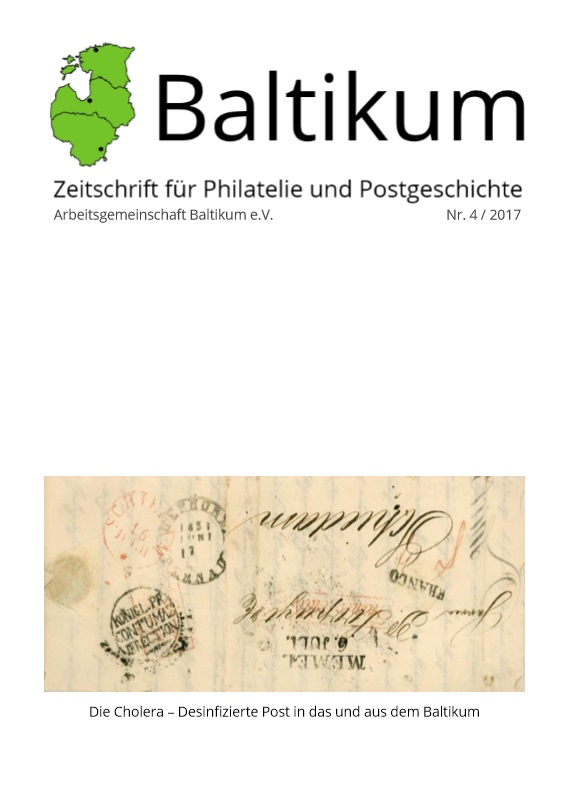 Žurnale yra straipsnių Lietuvos tematika:
40-45 psl. - Olav Petri. Atvirukas, siųstas į Palestiną.
46-49 psl. - Wilhelm Brockmann, Martin Bechstedt. 1990 metų neįprasti Panevėžio ir Pasvalio antspaudai su Gedimino stulpais.
50-59 psl. - Bernhard Fels. Nauji įvykiai "Lietuvos pašto" veikloje.
60-60 psl. - Eugene Alhimovitch. Konstantinas Ostrogiškis.
61-65 psl. - Bernhard Fels. Personaloniai ženklai Lietuvoje - nauja kolekcionavimo sritis?



* * * * *






Sveiki, savo pašto adresą "P.O.Box 2022" "uždariau" nuo 2016 liepos pirmos.
Mokėti per metus daugiau kaip 50€ už dėžutę - brangoka.
Taip išeina, kad kas kart ateidamas atsiimti laiško paštui sumoku vos ne du eurus.
Jei kas, rašykite mano namų adresu.
Pagarbiai- Antanas


My old address with P.O.Box 2022 is no more valid from July 01, 2016.
To pay annual fee more than 50€ per year for a box is too expensive for me.
Please use my home address for letters (if any) now.
Antanas Jankauskas

Quo vadis, Lietuvos filatelija?
Arba, Lietuva - rojus plagiatoriams.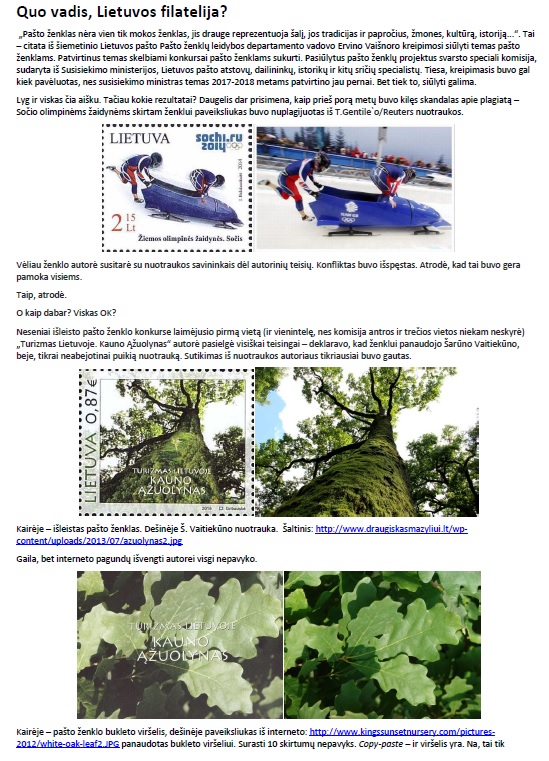 Plagiatų klausimas www.15min.lt:

Pašto ženklus nukopijavę autoriai gavo baudas du pašto ženklai nebus leidžiami


Gediminas Lakiūnas. Vilnius Izraelio 1948 m. pašto ženkluose./ Vilnius on Israel postage stamps, 1948. By Gediminas Lakiūnas.


Jan Kaptein has updated his website about Lithuania during World War I: additions and layout.


SKELBIMŲ LENTA / ADVERTISEMENT BOARD

Lietuvos (ir ne tik) filatelistams - puiki naujiena - pasirodė naujas Dr.John Neefus leidinys - "Memel / Klaipėda Philatelic Handbook".
Jis skirtas Memel'io ir Klaipėdos filatelijai (1920-1925). Išleistas 3 dalimis, 650 p.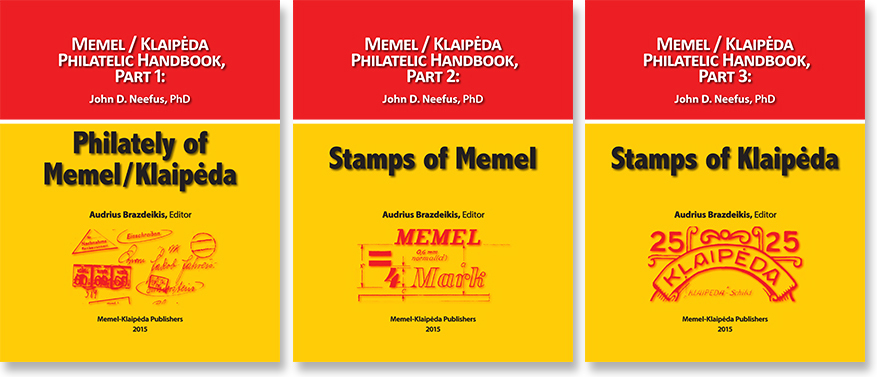 Redaktorius - Audrius Brazdeikis. Sveikiname!
Knyga išleista eBook (PDF) elektroniniame formate, kaina 25 USD. Ją galima įsigyti leidėjo svetainėje, ten pat galima pavartyti knygų ištraukas.

Lietuvos pašto tarifai / Lithuanian post tarrifs

FILATELINĖ INFORMACIJA / PHILATELIC RESOURCES