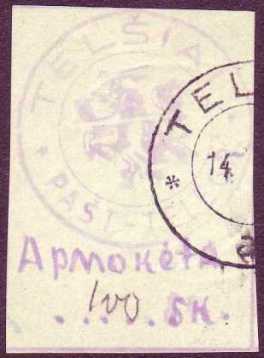 ANTANAS JANKAUSKAS
Philatelic homepage "LITUANICA"
ŠIS-TAS APIE LIETUVOS FILATELIJĄ
(Updated 21 June 2019)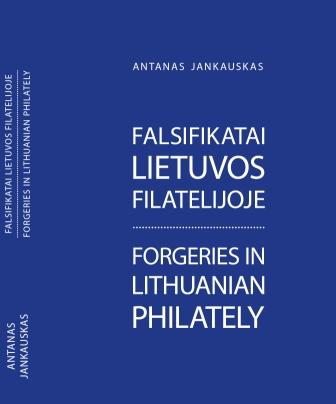 About me || Email Me ||




Pašto ženklų "parduotuvė", kurioje atskirais lotais parduodu savo surinktos pašto ženklų kolekcijos dalis, yra "atidaryta" visą laiką. / The "Shop" where I'm selling part of my postage stamp collection is opened 24h/day, 7days/week.
Naudinga informacija / Useful information
Dažnai užduodami klausimai / FAQ


LIETUVA. Pašto ženklai 1918-1940 m.
LITHUANIA. Postage stamps 1918-1940.



LIETUVA. Pašto ženklai 1941 m.
LITHUANIA. Postage stamps 1941.

LIETUVA. Pašto ženklai 1990-2015 m.
LITHUANIA. Postage stamps 1990-2015.

LIETUVA. Vokai, atvirukai 1951-1960.
LITHUANIA. Covers, post cards 1951-1960.



Albumai, knygos, katalogai. / Albums, Books, Catalogues.



NAUJIENOS / NEWS
The Association of Scottish Philatelic Societies has Philatelic exhibition on the 12-13 April 2019 in Perth, Scotland.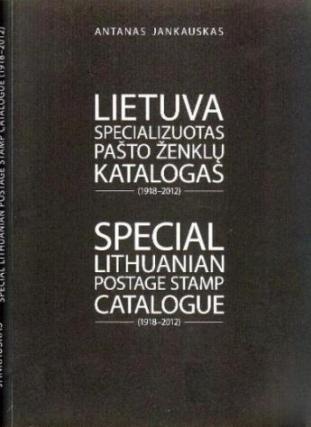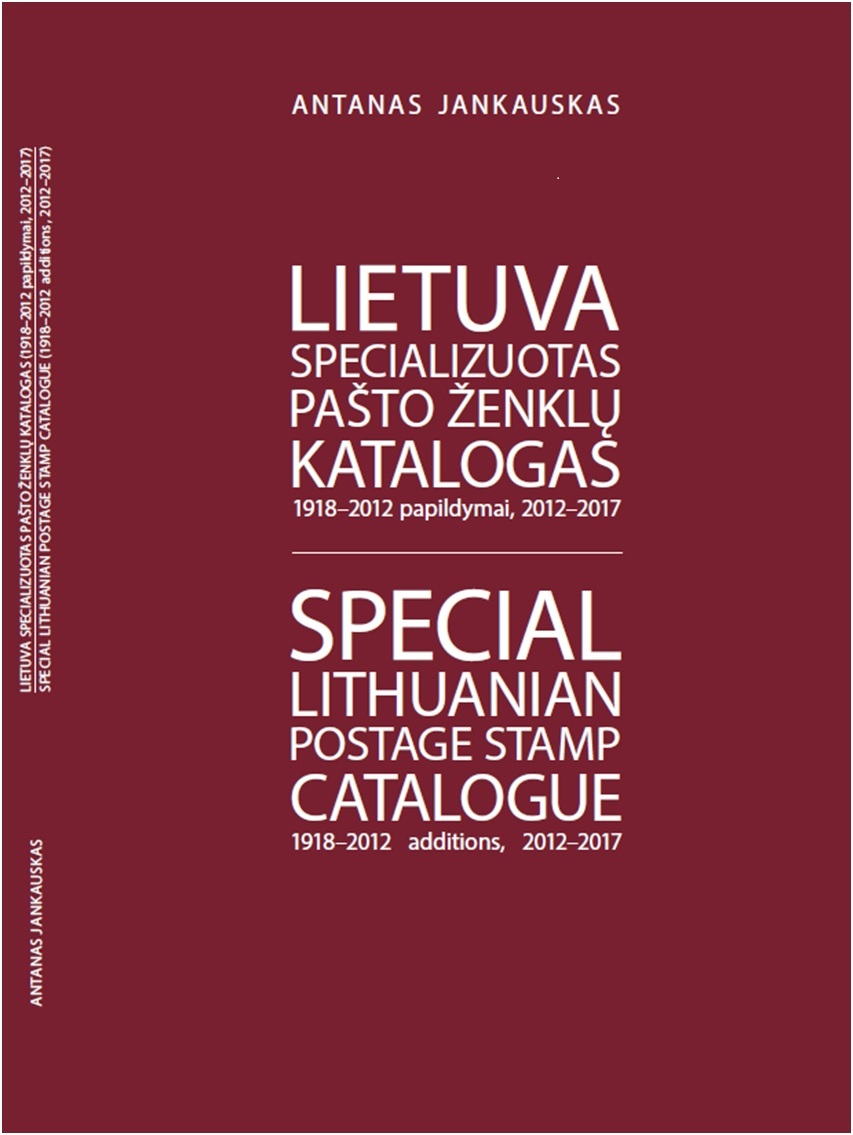 Antanas Jankauskas's catalogue - Special Lithuanian Postage Stamp Catalogue (1918-2012) with additions was rated 85 points (Gold medal) .





* * * * *

Nors filatelinės literatūros paroda ITALIA-2018 baigėsi pernai, lapkričio gale, sertifikatas kad "LIETUVA. Specializuotas pašto ženklų katalogas 1918-2012" su 2017 m. papildymu gavo didįjį aukso medalį ir buvo geriausias 3 klasėje (tarp Michel, Facit ir t.t.) atkeliavo tik kovo 12 d.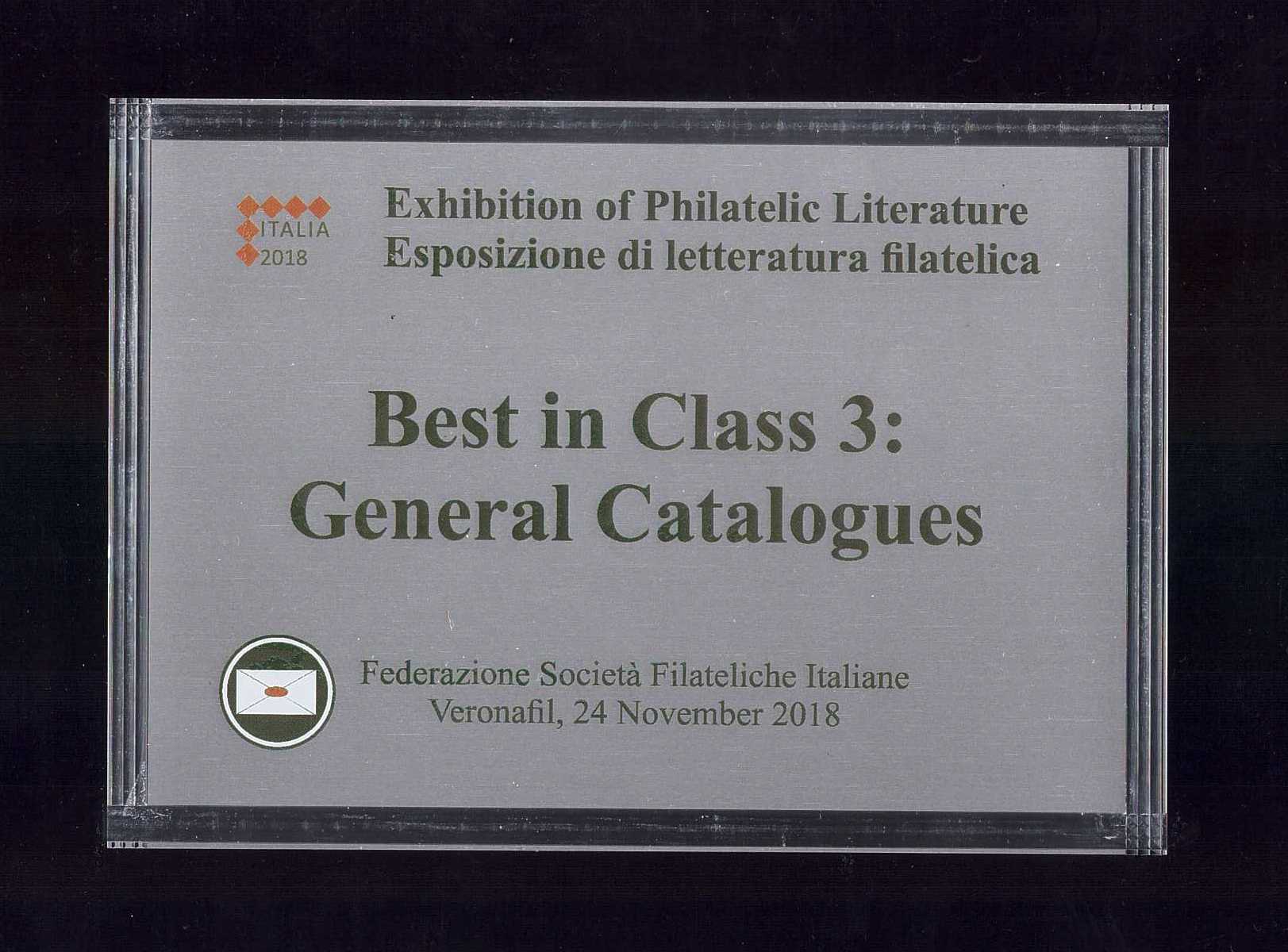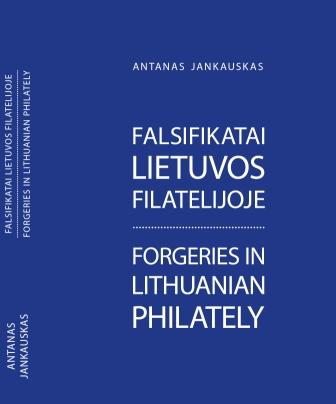 Falsifikatai Lietuvos filatelijoje / Forgeries in Lithuanian Philately
Čia galite pavartyti keliasdešimt katalogo puslapių.
Here you can take a look.
Šis vadovas skirtas filatelistams, kurie domisi Lietuvos pašto ženklais. Filatelistams anksčiau ar vėliau tenka spręsti pašto ženklų ar pašto antspaudų autentiškumą. Filatelistai, kurie perka aukcionuose, ypač internete, turi priimti sprendimus patys - vizualiai įvertinti, ar pašto ženklas yra tikras ar suklastotas. Šio leidinio tikslas - padėti filatelistams atskirti dažnai filatelijos rinkoje pasitaikančias klastotes. Šiame vadove pateikiami pašto ženklų, pašto datos antspaudų, specialių Lietuvos 1918–1990 m. pašto antspaudų, Vidurio Lietuvos, Klaipėdos krašto, vietinių laidų (Telšių, Gardino, Varviškių), Vokietijos okupacijos Antrojo pasaulinio karo pradžioje metu išleistų taip vadinamų "birželinių" pašto ženklų, cepelinų pašto ir kt. falsifikatų pavyzdžiai. Katalogo tekstas yra lietuvių ir anglų kalbomis. Ženklai yra išvardyti chronologine tvarka. Visi ženklai, spausdinimo variantai ir plokščių rūšys yra išvardytos pagal A. Jankausko "Specialaus Lietuvos pašto ženklų katalogo (1918–2012)" numeraciją. Pagrindiniai šios knygos ženklų numeriai sutampa su "Michel" katalogo numeracija. Datos pašto antspaudai yra pateikti pagal V Fugalevičiaus katalogo numeraciją. Knygos ISBN 978-609-475-237-7 A4 formatas. 416 p. Apie 4500 spalvotų iliustracijų. Svoris ~ 1,75 kg.
Užsakymo forma.
Philatelists collecting Lithuanian postage stamps sooner or later have to deal with the authenticity of postage stamps or postmarks. Philatelists who buy at auctions, especially on the Internet, have to make decisions by themselves – to visually assess whether a postage stamp is real or forged. The purpose of this publication is to help philatelists to distinguish forgeries quite often appearing on the philatelic market. The handbook is intended for philatelists with an interest in the postage stamps of Lithuania.
The handbook contains examples of forgeries of postage stamps, postmarks, special postmarks of Lithuania 1918–1990, Litwa Srodkowa, Memel, local issues (Telsiai, Grodno, Warwiszki), WWII German occupation ("June" issues), zeppelin mail, etc. The main text of the catalogue is in Lithuanian and English (italic fonts).
Stamps are listed broadly in chronological order. All stamps, printing variants and plate varieties are listed according to the A. Jankauskas "Special Lithuanian postage stamp catalogue (1918–2012)" numbering. The numbers of the main stamps of this book coincide with the Michel catalogue numbering. Forged postmarks are listed near to an order listed in V. Fugalevičius' catalogue.
ISBN 978-609-475-237-7
Format A4. 416 p. About 4500 coloured illustrations. Weight ~1.75 kg.
Informacija apie katalogus ir knygą.
Information on catalogues and book.

Atsiliepimai apie knygą.
Užsakymo forma.
Order form.


* * * * *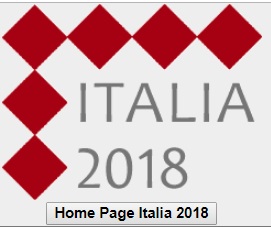 On the 25th of November in Verona, Italy, finished Exhibition of Philatelic Literature ITALIA 2018.
It was opened on Friday the 23rd November. Total number of exhibits - 279.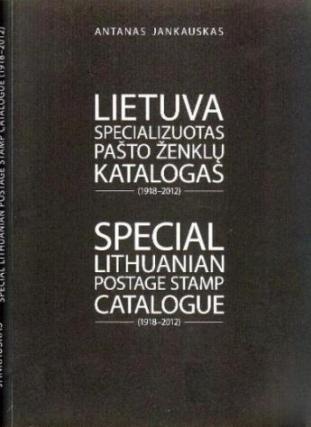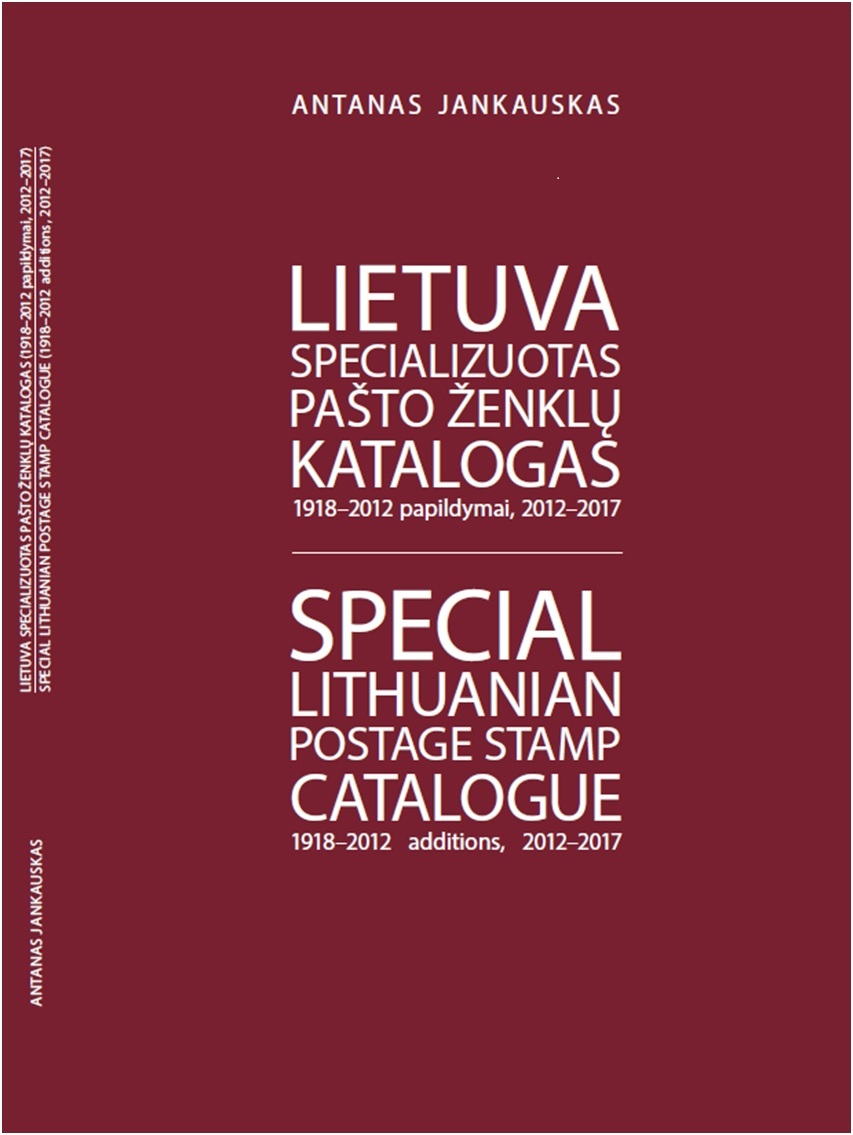 Antanas Jankauskas's catalogue - Special Lithuanian Postage Stamp Catalogue (1918-2012) with additions was rated 91 point (Large Gold medal) and was the best in the Class 3 - General Catalogues.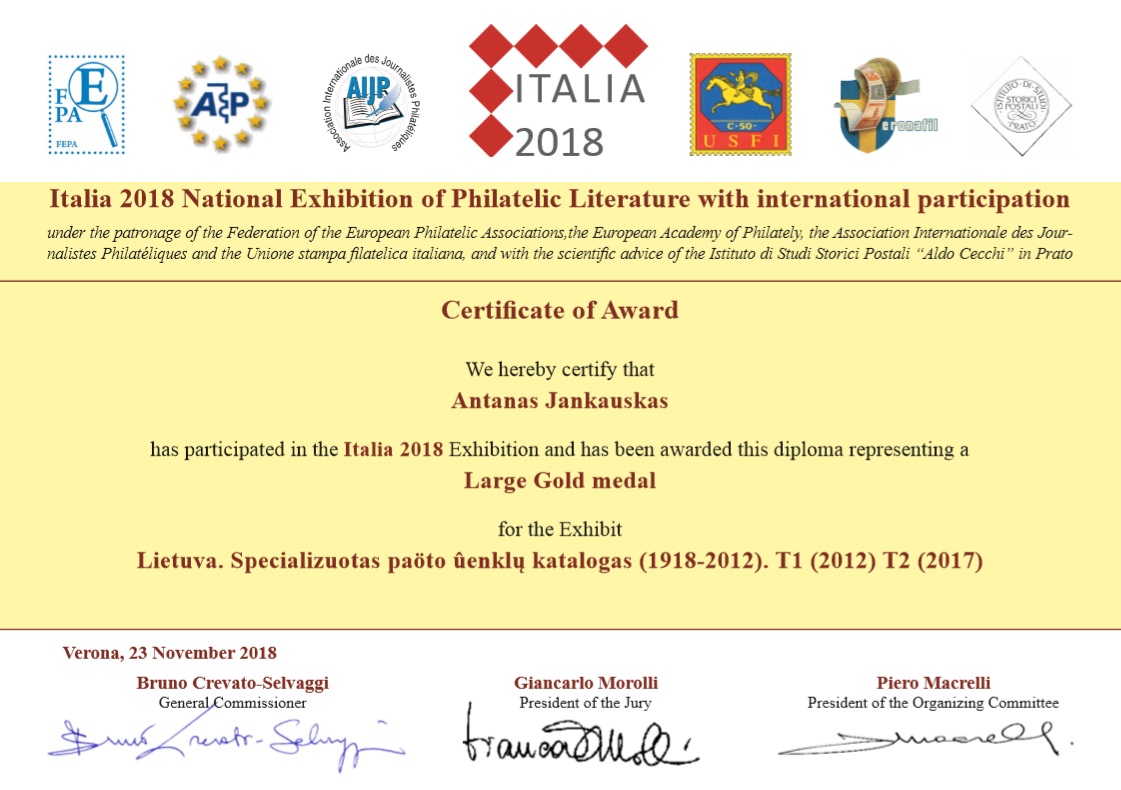 Exhibits.
Palmares - results.
Slides from exhibition.




* * * * *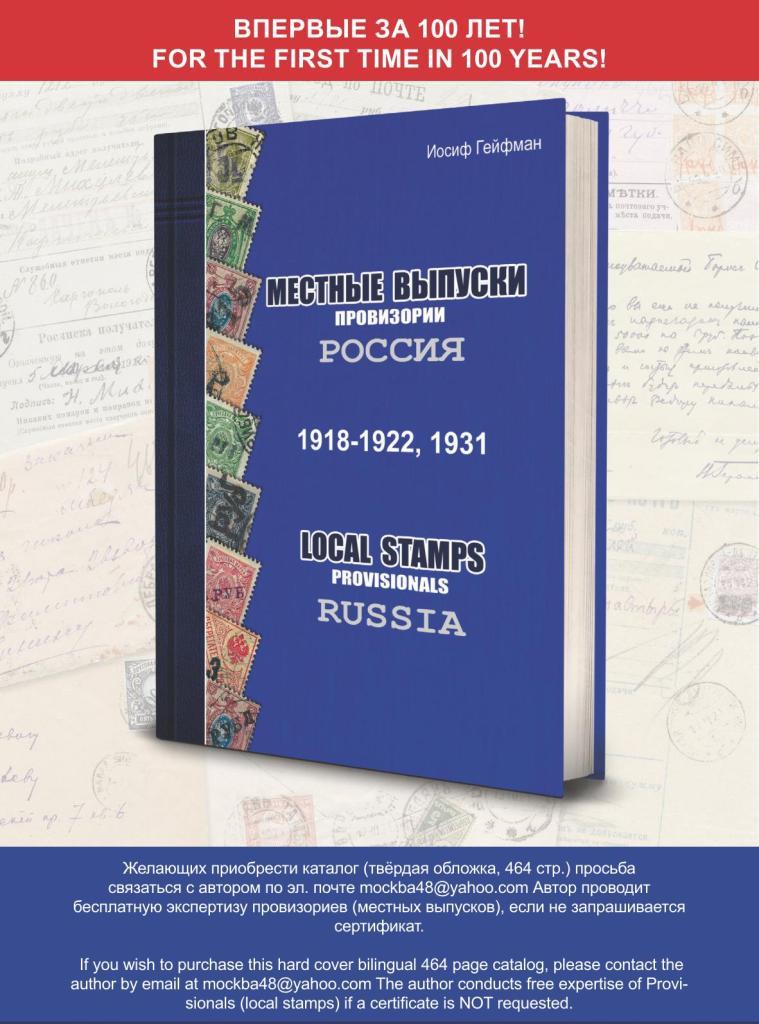 HELLO,
I am the author of a new catalog "Local Stamps (Provisionals) of Russia, Ukraine, Belorussia, USSR, 1918-1922,1931", which is currently with the printing house. I am hopeful to start selling books in the beginning of December. Hard cover, 464 pages, bilingual: Russian/English=50/50. See and scroll down an attachment. The catalog has been already ordered and paid by many collectors and dealers worldwide, specifically from Australia, Austria, UK, Argentina, Belarus, Germany, Israel, Spain, Canada, the Netherlands, New Zealand, Russia, USA, Taiwan, Ukraine, Finland, France, Switzerland, Sweden, Estonia, Japan and by the following major auctions: Koehler, Hellman, Gaertner, Cherrystone, Raritan Stamps, Schlegel, Felzmann, David Feldman, Sandafayre, Rapp, Roumet, Corinphila (the Netherlands), Corinphila (Switzerland).
I live in USA, but all books will be sent to buyers either from Moscow, Russia, or from Kharkov, Ukraine (whichever is less expensive to a particular destination). Please find attached file with an illustration of the catalog cover. Feel free to contact me for any additional information.
Looking forward to your (hopefully positive) response.
Thank you!
Joseph Geyfman.
Member of Rossica


* * * * *


"Stamp exhibition of Baltic states in Tokyo for 100 years of independence" was opened on 2nd November 2018.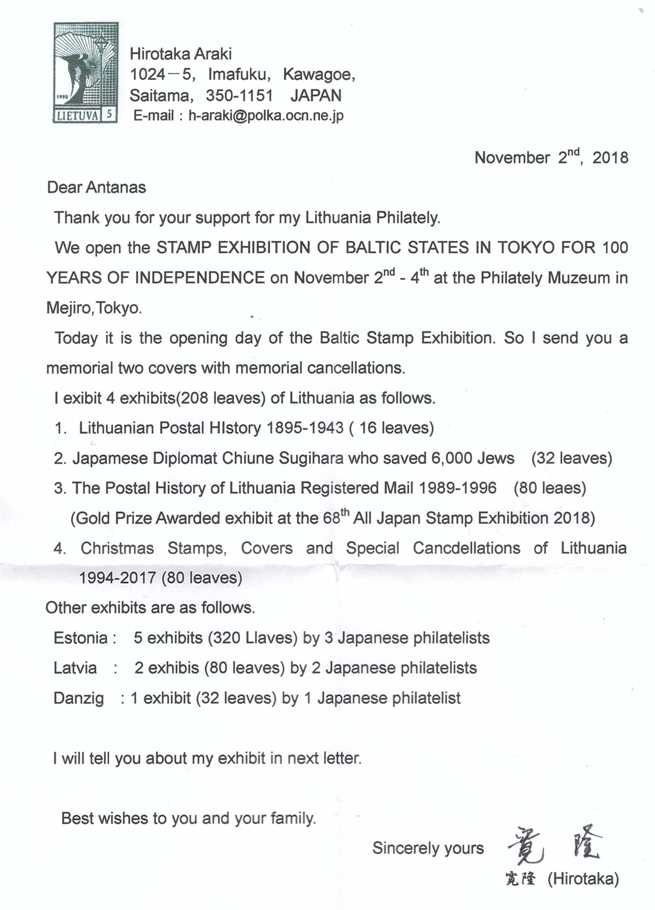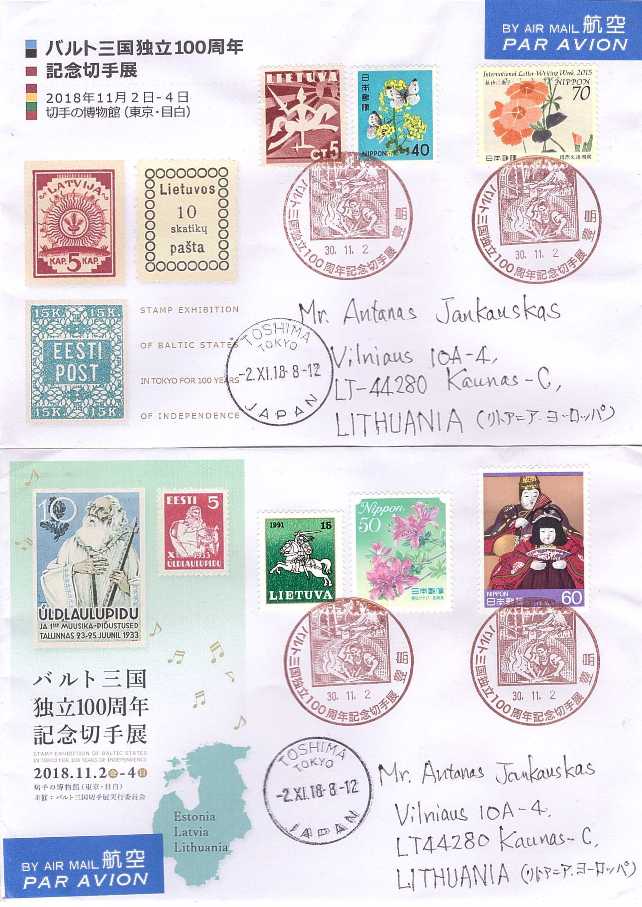 Gongratulations to Mr. Hirotaka Araki!?>

* * * * *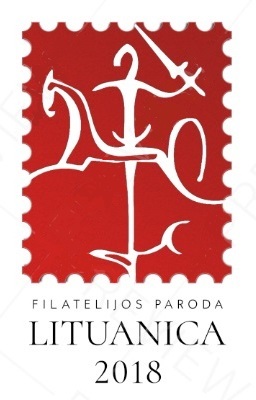 Virtuali filatelijos paroda "LITUANICA-2018" – pašto ženklų paroda, skirta Lietuvos valstybės atkūrimo ir pirmojo Lietuvos pašto ženklo šimtmečiui. "Lituanica-2015" organizuoja Lietuvos Filatelistų Sąjunga (LFS) kartu su Filatelistų Draugija "Lietuva" (JAV). "LITUANICA-2018" jau atidaryta ir vyks iki 2019 m. vasario 01 d. Norint apžiūrėti parodą užtenka paspausti parodos emblemą, esančią aukščiau.
Online philatelic exhibition to commemorate the 100th anniversary of the Republic of Lithuania ant 100th anniversary of the first Lithuanian postage stamp is opened now. Philatelic exhibition is organized by the Union of Lithuanian Philatelist and the LITHUANIA Philatelic society (USA). The exhibition will be opened until February 1, 2019. To visit exhibition enough just to ckick exhibition's logotip.




* * * * *

Išėjo naujas HBG 73 numeris. / The new HBG 73 was issued.



Table of contents
p. 2 "Dear people ...", by Ruud van Wijnen
p. 3 "Report of 72nd meeting in March 24, 2018" by Olav Petri
p. 4 "Latvia, 1944 and (how?)", by Ruud van Wijnen
p. 10 "A hundred years ago: the first stamps of Lithuania", by Jan Kaptein, Keimpe Leenstra
p. 17 "The "philatelic twins", by Ruud van Wijnen
p. 18 "Ostland – false or real?" by Thomas Löbbering
p. 22 "Postal transport by train in Latvia in the tsarist period, part 3" by Jan Kaptein, Ruud van Wijnen
p. 40 "Gustav II Adolf, Tartu and so on", by Olav Petri
p. 43 "Acquisitions and finds"
p. 46 "Come back to" by Jan Kaptein, Olav Petri
p. 47 "Read for you" by Jan Kaptein, Olav Petri, Ruud van Wijnen


* * * * *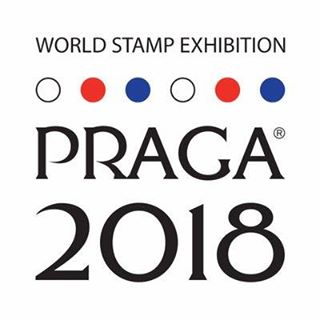 World exhibition "Praga-2018" was held in Praha, where three representatives from Lithuania took part.
Class Postal history (Europe)
Juozas Urbonas with "Lithuanian Deportes Post" 85 points Large Vermeil
Eugenijus Ušpuras with "Railway post services in Lithuania 1861 - 1949" 92 points Gold
Edmundas Liesis with "Postal Cancels in Kaunas" 81 points Vermeil


* * * * *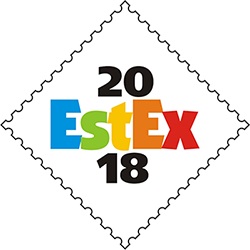 International exhibition "ESTEX-18" was held in Tallinn, where five representatives from Lithuania took part.
Traditional class
Edmundas Liesis with "First Lithuanian Postal stamps issues 1918-1919" 85 points - Large Vermeil
Vygintas Bubnys with "Lithuanian child" issues 1932-1933" 82 points - Vermeil
Antanas Burkus with "French occupation zone stamps designed by Vytautas K. Jonynas" 73 points - Silver
Postal history class
Juozas Urbonas with "Baltic States people's deportation mail" 78 points - Large Silver
Open class
Darius Liutikas with "History of Estonian Scouting" 74 Silver
Literature
Darius Liutikas with "Scouting in the Baltic Countries. A History in Philately." 83 points - Vermeil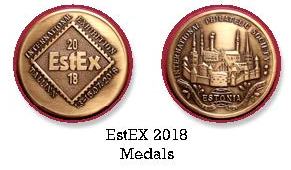 * * * * *

Išėjo naujas Baltikum 5 numeris. / The new Baltikum No5 was issued.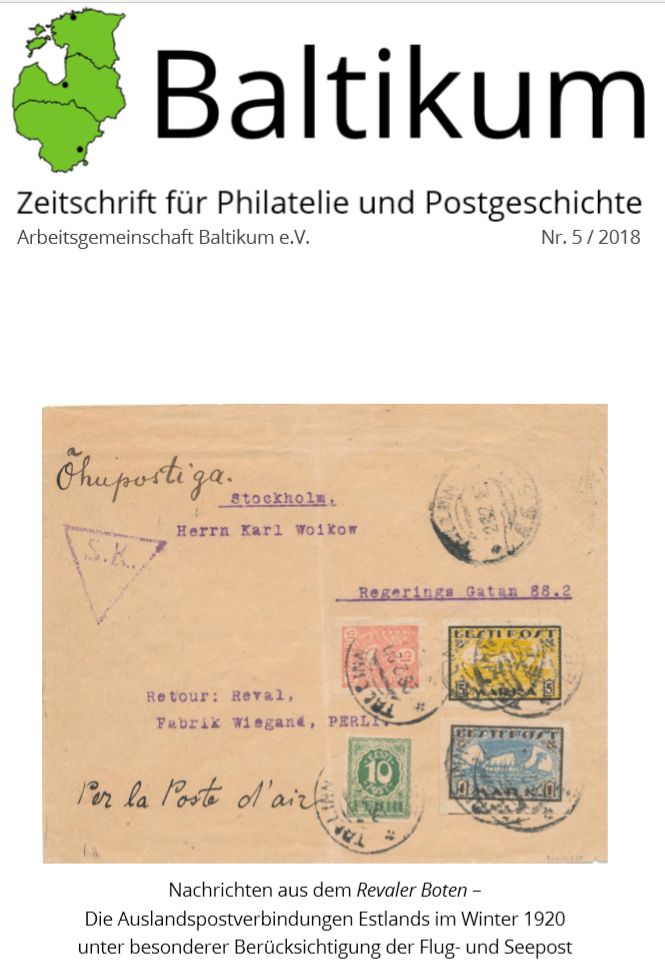 Table of contents (Lithuanian theme):





* * * * *

Išėjo naujas HBG 72 numeris. / The new HBG 64 was issued.



Table of contents
2 Dear people ... and Call by Ruud van Wijnen
  3 Report 71st meeting 23 September 2017 by Olav Petri
  4 EMS Latvia: just recorded what is by Olav Petri
  6 Estonia, Michel 1, the Lubi fakes of the seal of 5 kopeck orange by Jan Bisschops
  9 From "suspected" to "guilty" by Olav Petri
  10 The 7-day editions of Lithuania by Jan Kaptein
  14 Postal transport by train in Latvia in the tsarist era, part 2 by Jan Kaptein, Ruud van Wijnen
  36 Writing competition 5: Mr van Dale is waiting for reply by Olav Petri
  37 Writing competition 5: Men of wood by Rūdolfs Dvinavīns, alias Rudolf Rijnwijn
  38 ... "meie voes ist jist goose besser Willie" ... by Ruud van Wijnen
  41 The forger Jaan Lubi and Michel number 9 by Olav Petri
  44 Writing competition - End by Ruud van Wijnen
  45 Returning to by Jan Kaptein, Olav Petri, Ruud van Wijnen
  46 For you read by Joop van Heeswijk, Jan Kaptein, Olav Petri, Ruud van Wijnen


* * * * *

Baigėsi 2017 metai. Jeigu kam įdomu, kokie ženklai buvo išleisti 2017 metais, ar kas nors nauja atrasta, kad atsisiųsti failą, paspauskite paveikslėlį. Tekstas redaktorių neperžiūrėtas, publikuojamas toks, koks yra.
Here you can find and download the "Supplement for the year 2017 and a few new findings of the Catalog, for downloadind file just click the picture.






* * * * *

Pasirodė naujas "BALTIKUM" draugijos žurnalas - ketvirtas numeris. / The new magazin (No 4) devoted to the philately and postal history "Baltikum" appeared recently.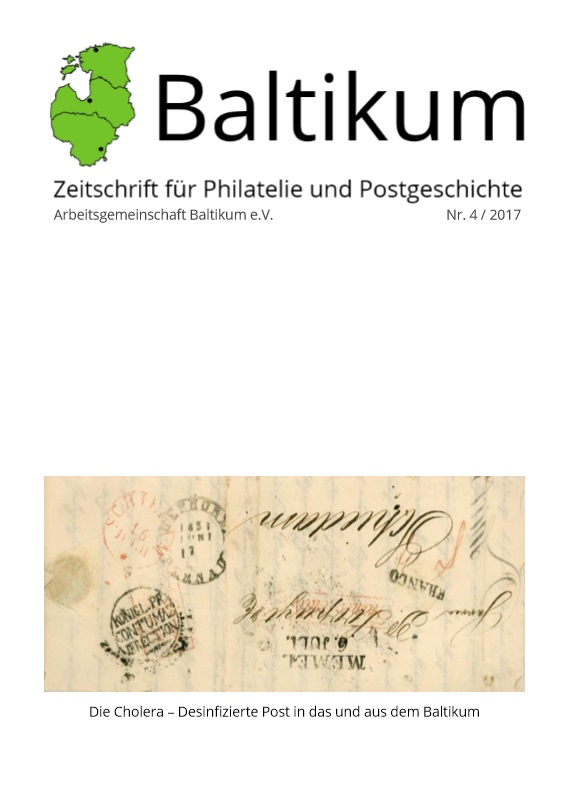 Žurnale yra straipsnių Lietuvos tematika:
40-45 psl. - Olav Petri. Atvirukas, siųstas į Palestiną.
46-49 psl. - Wilhelm Brockmann, Martin Bechstedt. 1990 metų neįprasti Panevėžio ir Pasvalio antspaudai su Gedimino stulpais.
50-59 psl. - Bernhard Fels. Nauji įvykiai "Lietuvos pašto" veikloje.
60-60 psl. - Eugene Alhimovitch. Konstantinas Ostrogiškis.
61-65 psl. - Bernhard Fels. Personaloniai ženklai Lietuvoje - nauja kolekcionavimo sritis?



* * * * *






Sveiki, savo pašto adresą "P.O.Box 2022" "uždariau" nuo 2016 liepos pirmos.
Mokėti per metus daugiau kaip 50€ už dėžutę - brangoka.
Taip išeina, kad kas kart ateidamas atsiimti laiško paštui sumoku vos ne du eurus.
Jei kas, rašykite mano namų adresu.
Pagarbiai- Antanas


My old address with P.O.Box 2022 is no more valid from July 01, 2016.
To pay annual fee more than 50€ per year for a box is too expensive for me.
Please use my home address for letters (if any) now.
Antanas Jankauskas

Quo vadis, Lietuvos filatelija?
Arba, Lietuva - rojus plagiatoriams.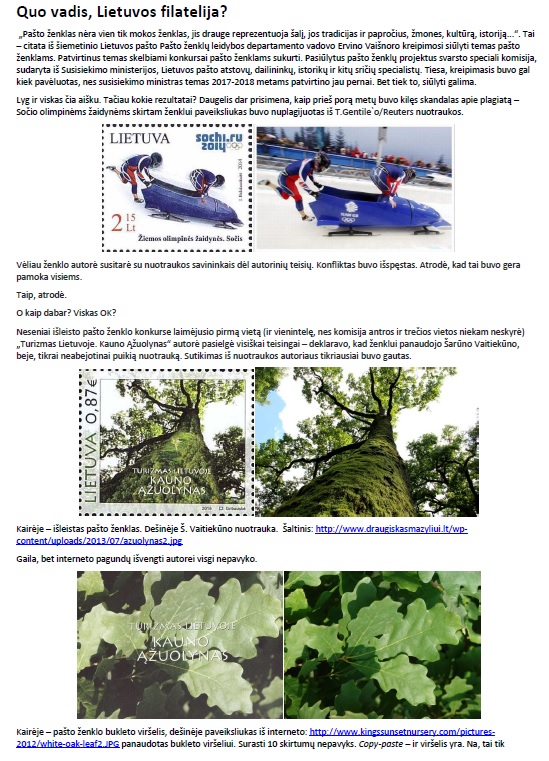 Plagiatų klausimas www.15min.lt:

Pašto ženklus nukopijavę autoriai gavo baudas du pašto ženklai nebus leidžiami


Gediminas Lakiūnas. Vilnius Izraelio 1948 m. pašto ženkluose./ Vilnius on Israel postage stamps, 1948. By Gediminas Lakiūnas.


Jan Kaptein has updated his website about Lithuania during World War I: additions and layout.


SKELBIMŲ LENTA / ADVERTISEMENT BOARD

Lietuvos (ir ne tik) filatelistams - puiki naujiena - pasirodė naujas Dr.John Neefus leidinys - "Memel / Klaipėda Philatelic Handbook".
Jis skirtas Memel'io ir Klaipėdos filatelijai (1920-1925). Išleistas 3 dalimis, 650 p.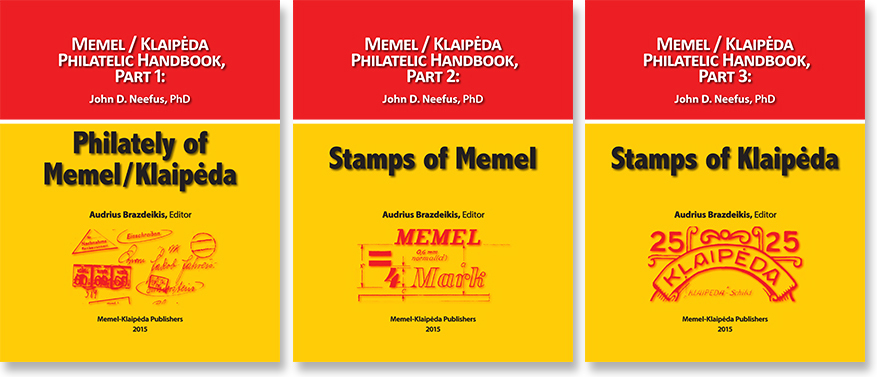 Redaktorius - Audrius Brazdeikis. Sveikiname!
Knyga išleista eBook (PDF) elektroniniame formate, kaina 25 USD. Ją galima įsigyti leidėjo svetainėje, ten pat galima pavartyti knygų ištraukas.

Lietuvos pašto tarifai / Lithuanian post tarrifs

FILATELINĖ INFORMACIJA / PHILATELIC RESOURCES