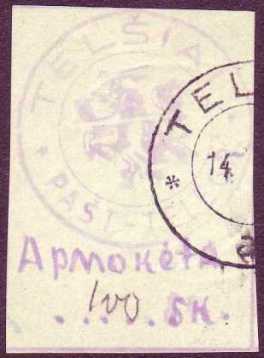 ANTANAS JANKAUSKAS
Philatelic homepage "LITUANICA"
VISKAS APIE LIETUVOS FILATELIJĄ
(Atnaujinta Vasario 13 d. / Updated 13 February 2021)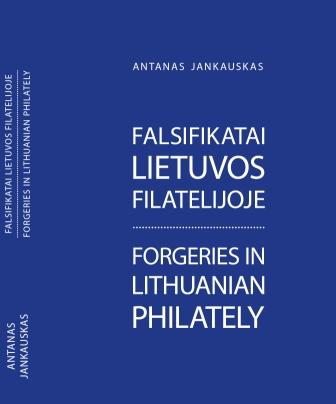 About me || Email Me ||




Pašto ženklų "parduotuvė", kurioje atskirais lotais parduodu savo surinktą pašto ženklų kolekciją, yra "atidaryta" visą laiką. / The "Shop" where I'm selling my postage stamp collection is opened 24h/day, 7days/week.


Pašto ženklai 1918-1940 m.
Postage stamps 1918-1940.

Vietinės laidos.
Local postage stamps.

Vilniaus kraštas. 1920-1922.
Litwa Srodkowa. 1920-1922.

Klaipėdos kraštas. 1920-1939.
Memel. 1920-1939.

1941 m. "Birželinės" laidos.
WWII occupation of Lithuania (The 1941 "June" issues).

Sovietiniai pašto ženklai, skirti Lietuvos SSR. 1947-1990.
Soviet stamps devoted to Soviet Lithuania. 1947-1990.

Pašto ženklai 1990-2014 m.
Postage stamps 1990-2014.

Pašto istorija - vokai, atvirukai, ir kt.
Postal history - covers, post cards, etc.

Katalogai, knygos, albumai.
Catalogues, books, albums.




NAUJIENOS / NEWS
Kas gali katinui pakelti uodegą? Tik jis pats.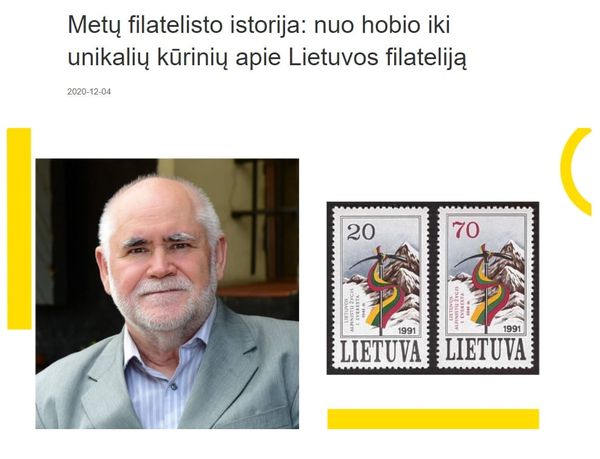 Metų filatelisto istorija: nuo hobio iki unikalių kūrinių apie Lietuvos filateliją
Lietuvos paštas ir Lietuvos filatelistų sąjunga, pagerbdami atsidavusius pašto ženklų kolekcionierius, yra įsteigusios "Metų filatelisto" nominaciją. Ši garbinga nominacija atitenka daugiau nei 50 metų Lietuvos filatelijai paskyrusiam Antanui Jankauskui. Tai žmogus, savo hobį pavertęs didžiuliu kruopščiu darbu, kuris ne tik virto keliais unikaliais katalogais apie Lietuvos filateliją, bet ir žinute apie mūsų šalį visam pasauliui. "Gauti metų filatelisto apdovanojimą, mano kukliam asmeniui, yra labai didelė garbė. Manau, tai ne mano pašto ženklų kolekcijos, bet ilgamečio, panašaus į mokslininko, darbo įvertinimas. Ne veltui žmona jau seniai mane juokais vadina "filatelijos akademiku", – sako A. Jankauskas. Kaip ir daugelis tos kartos vaikų (A. Jankauskas gimė 1947 m.), jis pašto ženklus pradėjo kolekcionuoti dar būdamas moksleivis, tačiau šį hobį nukonkuravo muzika – grojo keliais instrumentais. Baigęs Kauno politechnikos institutą, tapo inžinieriumi energetiku ir net 45 metus paskyrė Lietuvos energetikos sistemos plėtrai. Grįžti į filatelijos pasaulį vyrą paskatino žmona. Nuo tada A. Jankauskas pradėjo rinkti įvairių šalių pašto ženklus su žymiausių dailininkų paveikslais. Tuomet jis nežinojo, kad prieš akis laukia dar ne vienas filatelijos atradimas. Įstojęs į filatelistų klubą Kaune, A. Jankauskas iš kolegos gavo patarimą geriau domėtis lietuviškais – prieškariniais pašto ženklais. Informacijos buvo labai mažai, tad nėręs į jos paieškas suprato, kad ją rinkti yra ne ką mažiau įdomu nei pačius ženklus. Filatelistui kilo mintis surinkta informacija pasidalinti ir su kolegomis. Net 20 metų jis sistemino ir kaupė informaciją, kuri 2012 m. virto beveik 500 puslapių knyga su 6000 iliustracijų –"Lietuvos pašto ženklų 1918-2012 m. katalogu". 2019 m. išleido dar vieną katalogą, kuriame sudėjo viską, ką pavyko rasti apie falsifikatus Lietuvos filatelijoje. Šios knygos yra unikalios – vienintelės tokios Lietuvoje, be to, sulaukusios ir tarptautinio įvertinimo. Ne ką mažesnis A. Jankausko indėlis į Lietuvos filateliją yra 1993 m. jo suburtas filatelistų klubas "Lituanica", garsinęs Lietuvos filateliją visame pasaulyje. Klubo gyvavimo metu jam priklausė apie 50 aktyvių filatelistų, kurie buvo ne tik po skirtingas šalis išsibarstę lietuviai, bet ir užsieniečiai, besidomintys lietuviškais pašto ženklais. Iki 2013 m., kol veikė klubas, A. Jankauskas buvo ir klubo leidžiamo biuletenio "Phillit" redaktorius – per klubo veiklos metus iš viso išleisti 63 dvikalbiai numeriai. Metų filatelistas ne tik prisidėjo prie informacijos apie Lietuvos filateliją sklaidos pasauliniu mastu, bet ir pats yra sukūręs ne vieną pašto ženklą, eilę pirmos dienos vokų bei proginių antspaudų. A. Jankauskas buvo tiek susidomėjęs pašto ženkluose įamžintais dailininkų kūriniais, kad net pasiryžo baigti vakarinę Kauno dailės mokyklą. Jis yra sukūręs ne tik pašto ženklus, bet ir nutapė daugiau nei 250 darbų, surengė dvi personalines parodas, keliolika metų vadovavo Tautodailininkų sąjungos Kauno skyriaus tapytojų sekcijai. Tiesa, dėl didelio įsitraukimo į filatelijos pasaulį, dailę teko atidėti į šalį. Nors ir po tiek metų aktyvios veiklos, A. Jankauskas ir šiandien turi tikslų kaip prisidėti prie Lietuvos filatelijos gerovės. "Maratono bėgikai po finišo iš inercijos paprastai dar apibėga stadiono ratą. Taip ir aš – teberenku ženklus, jų atmainas, prikimšau jų ne vieną albumą, tad būtų galima išleisti ir atnaujintą bei papildytą specializuoto katalogo laidą. Bet labai norėčiau, kad dar pavyktų pabaigti ir išleisti savo ruošiamą studiją apie Lietuvoje 1918-2020 m. naudotus pašto antspaudus", – sako metų filatelistas.

Who can lift a cat's tail? Only himself.
History of the Philatelist of the Year: from hobby to unique works about Lithuanian philately
The Lithuanian Post and the Lithuanian Philatelic Union, in honor of the dedicated stamp collectors, have established the "Philatelist of the Year" nomination. This honorable nomination goes to Antanas Jankauskas, who has dedicated Lithuanian philately for more than 50 years. This is a person who has turned his main hobby into a thorough work, which has not only turned into several unique catalogues about Lithuanian philately, but also knowledge about our country for the whole world. "It is a great honor for me to receive the Philatelist of the Year award. I think it's not an evaluation of my stamp collection, but an evaluation of a long-term, scholar-like work. It is not for nothing that my wife has long called me a "philatelic academician", - says A. Jankauskas.
In childhood (A. Jankauskas was born in 1947), he started his collection as a student, but was competed with music as a hobby - he played several instruments. After graduating from Kaunas Polytechnic Institute, he became an energy engineer and dedicated 45 years to the development of the Lithuanian energy system. Returning to the philatelic world suggested his wife. Since then A. Jankauskas collected postage stamps from various countries with the most famous paintings of artists. At the time, he did not know that more than one discovery of philately was ahead of his eyes. After joining the Philatelic Club in Kaunas, A. Jankauskas received advice from a colleague to take a better interest in Lithuanian-pre-war stamps. The information was very important, then diving into her searches realized that collecting it was nothing more interesting than the brand itself. The philatelist had the idea to share the information gathered with colleagues as well. For even 20 years, he systematized and accumulated information that in 2012 a book of almost 500 pages with 6,000 illustrations was turned into the "Special Lithuanian Postage Stamp in Catalogue 1918–2012". 2019 published another catalogue, which included everything that could be found about forgeries in Lithuanian philately. These books are unique - the only ones of their kind in Lithuania, and they have also received international evaluation in different exhibitions.
A. Jankauskas' contribution to Lithuanian philately is no less important. He founded the philatelic club Lituanica, which made Lithuanian philately famous in the world. During the existence of the club, it owned about 50 active philatelists, who were not only Lithuanians around the world, but also foreigners interested in Lithuanian stamps. Until 2013, while the club was operating, A. Jankauskas was also the editor of the club's newsletter Phillit - a total of 63 bilingual issues were published during the club's year of operation. The philatelist of the year not only contributed to the dissemination of information about Lithuanian philately on a global scale, but also has created several postage stamps, envelopes and commemorative postmarks. A. Jankauskas was so interested in postage stamps for the works of artists that he even decided to graduate from the evening art school of Kaunas. He has created not only a postage stamp, but also painted more than 250 works, organized two solo exhibitions, and for several years headed the painters 'section of the Kaunas branch of the Folk Artists' Union. True, due to the great involvement in the world of philately, art flowed away.
Although after so many years of active work, A. Jankauskas still has a goal to contribute to the well-being of Lithuanian philately. "After the finish, marathon runners usually still run around the stadium lap from inertia. So do I - I am still collecting stamps, their varieties, stuffing many of them in albums, then it is possible to release an updated and supplemented specialized catalogue. But I would very much like to be able to complete and publish my study about Lithuania in 1918-2020 used postmarks, "says the philatelist of the year.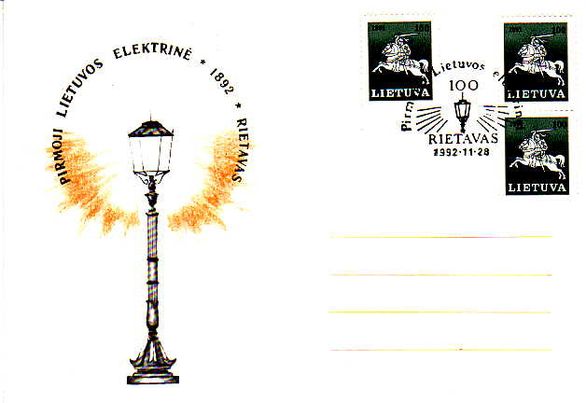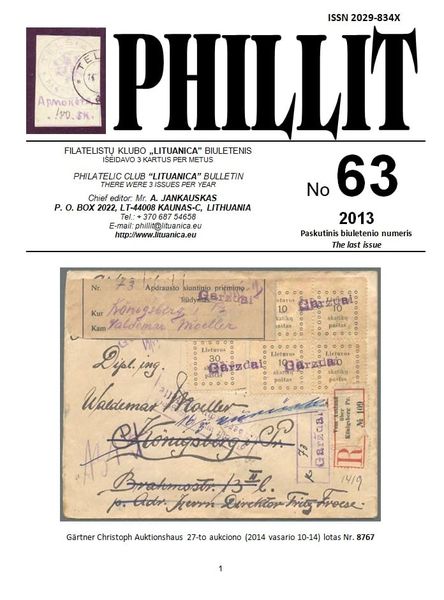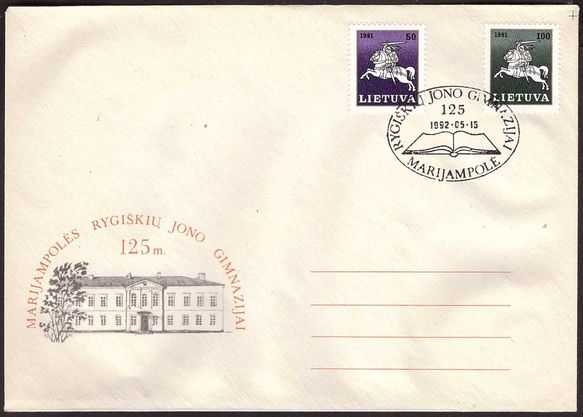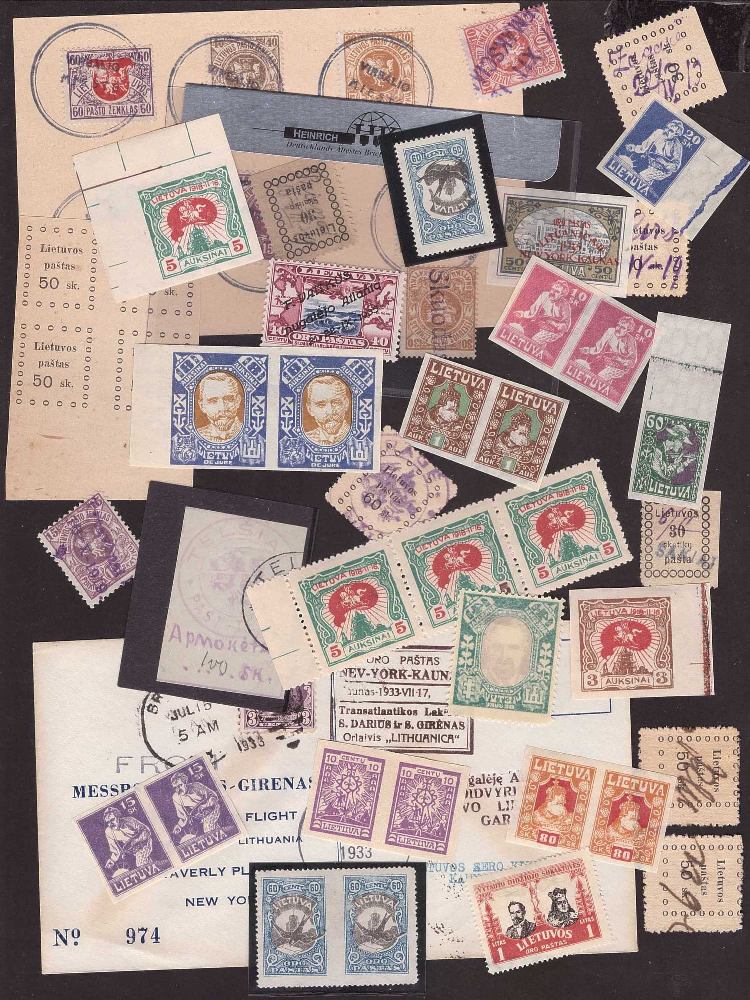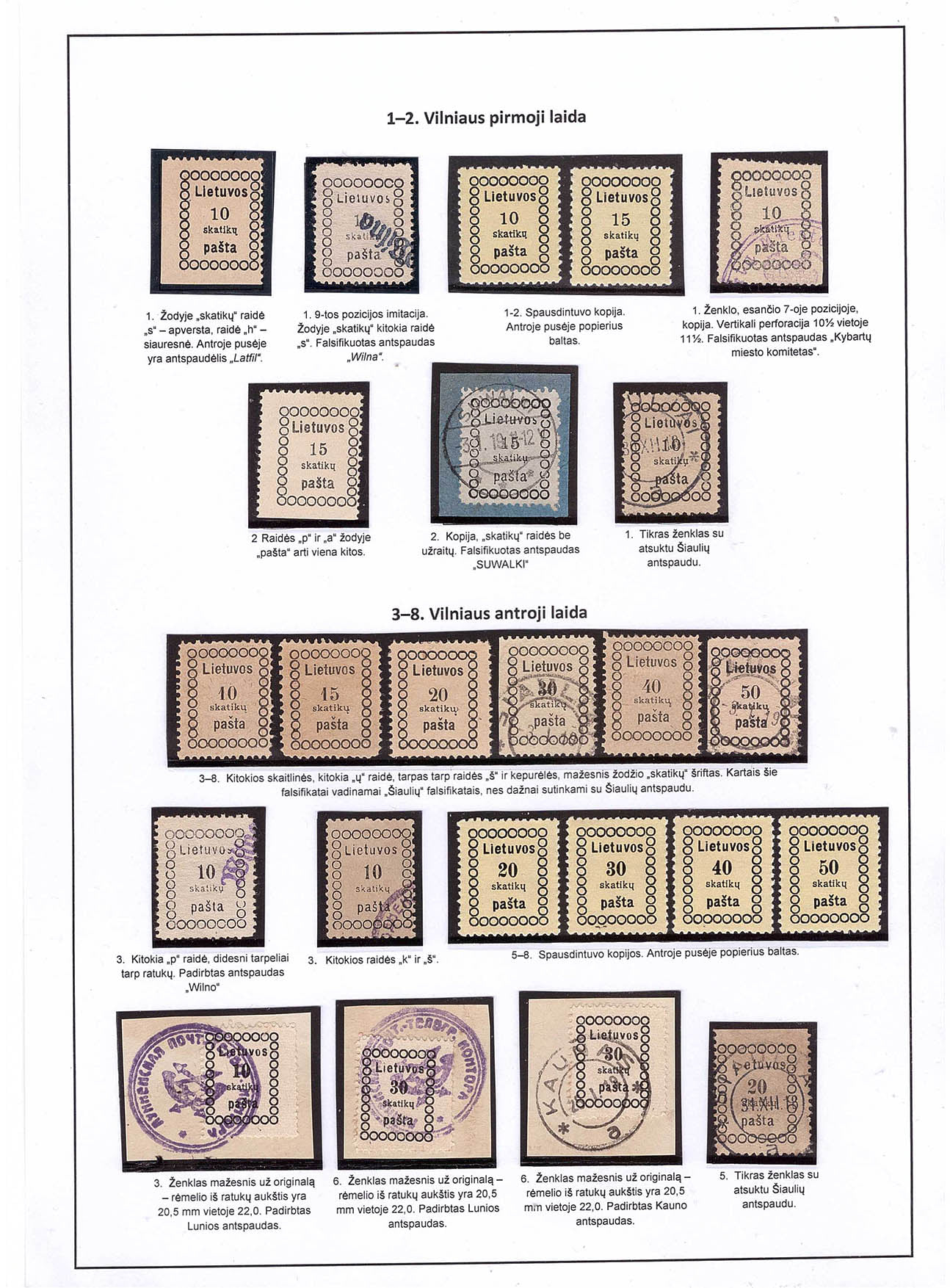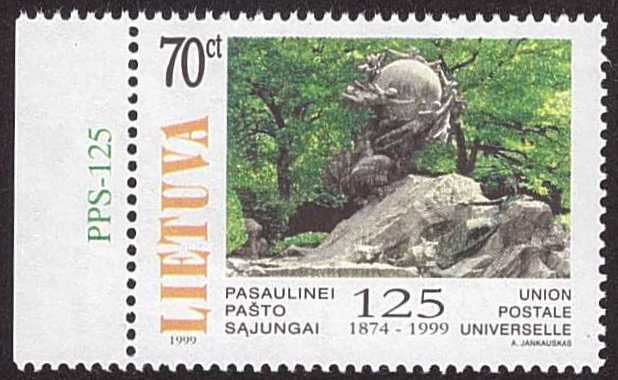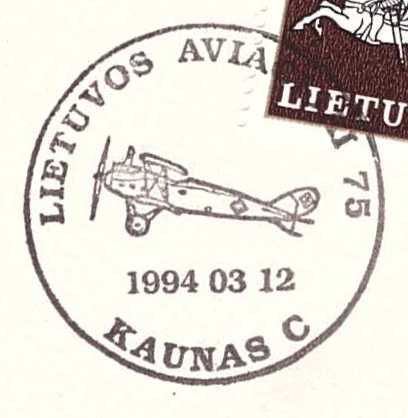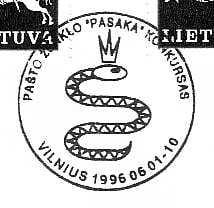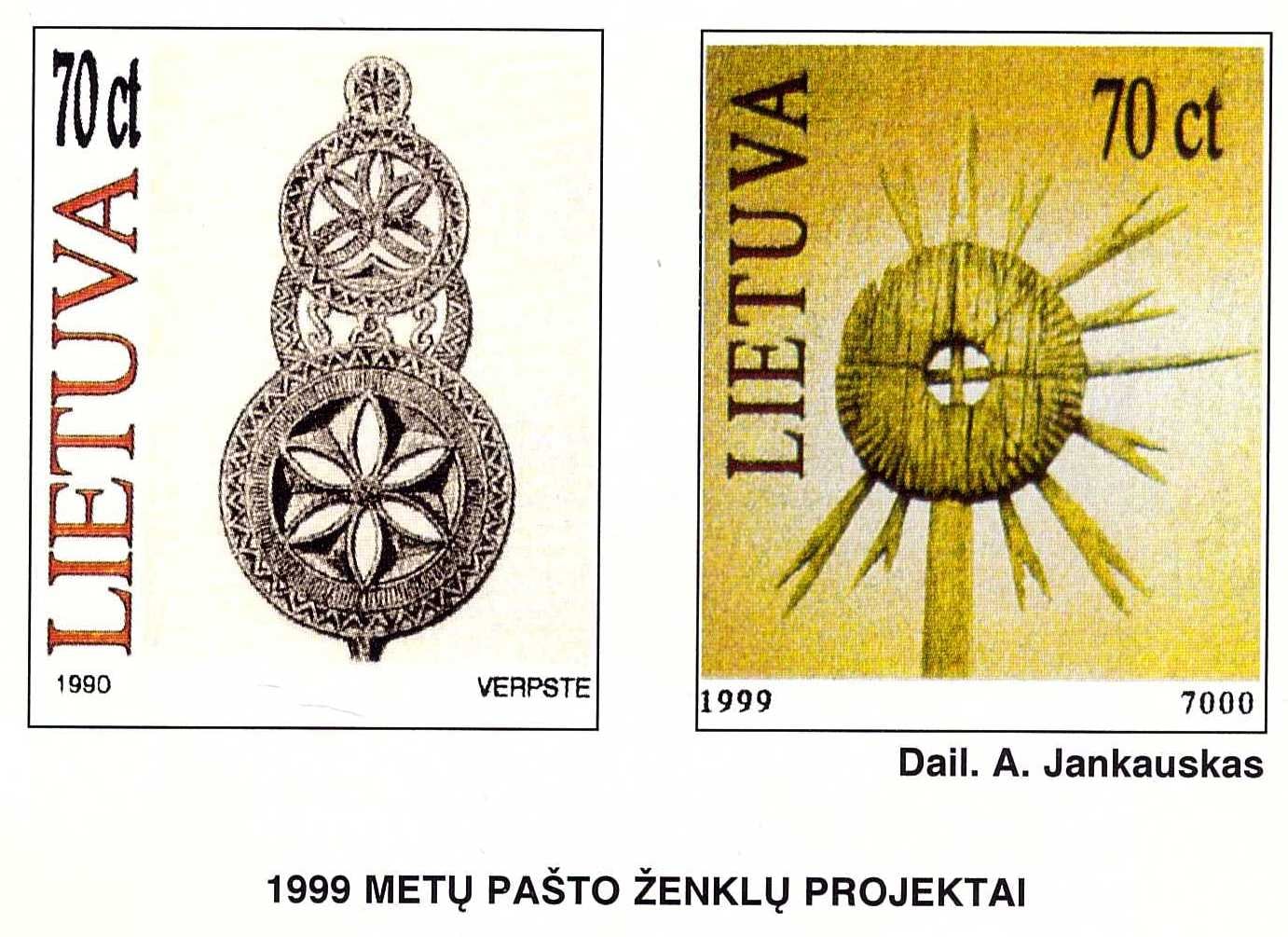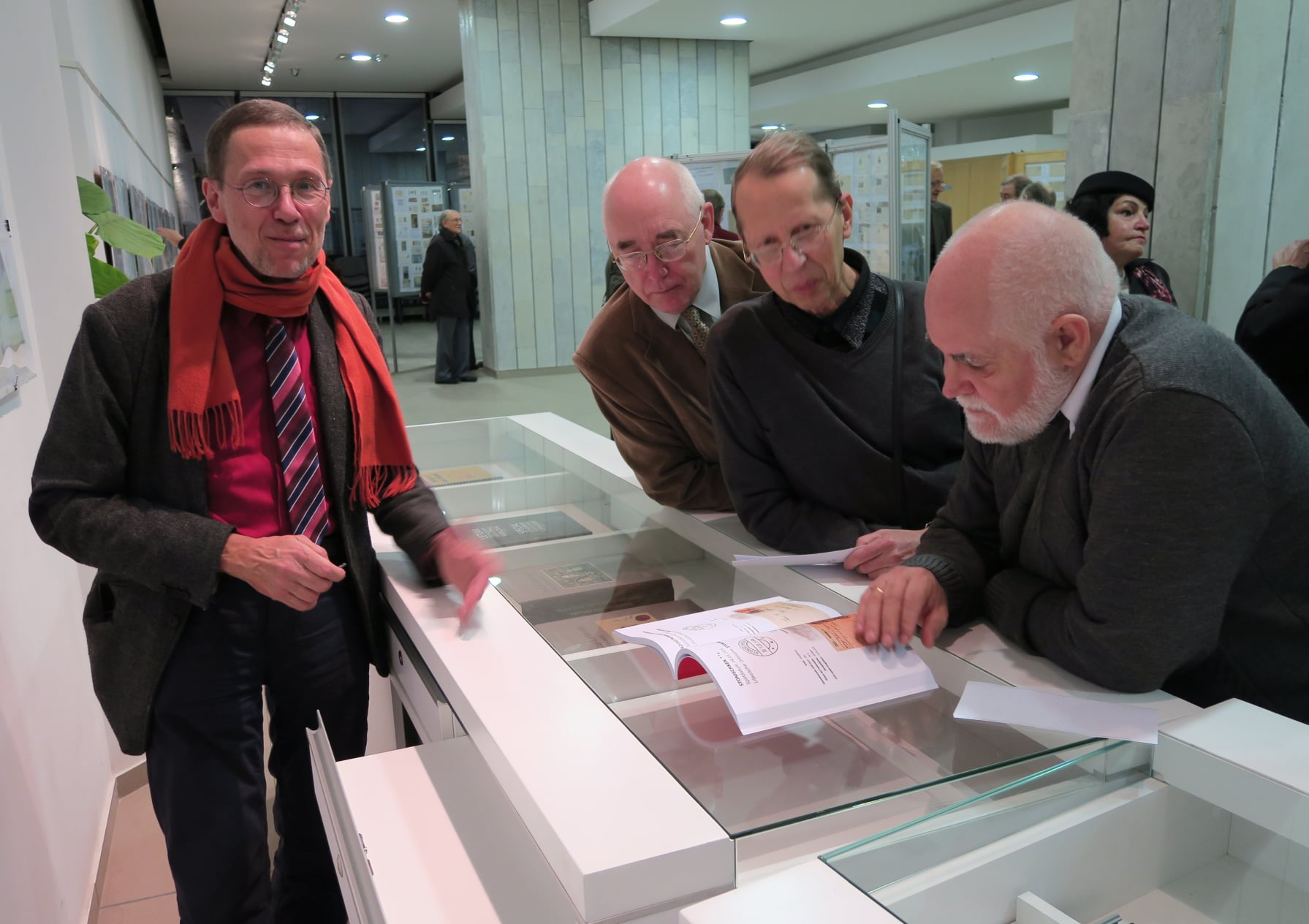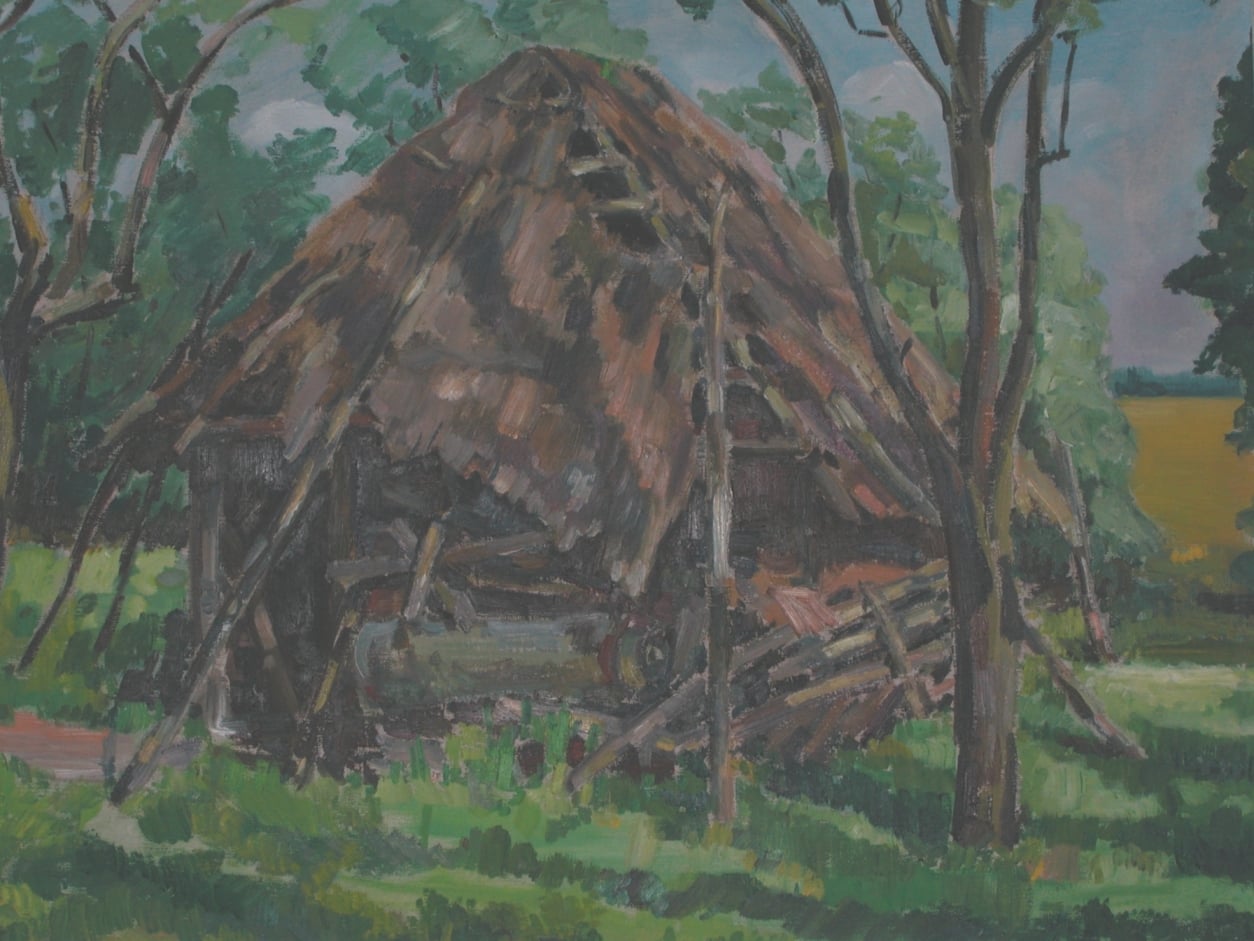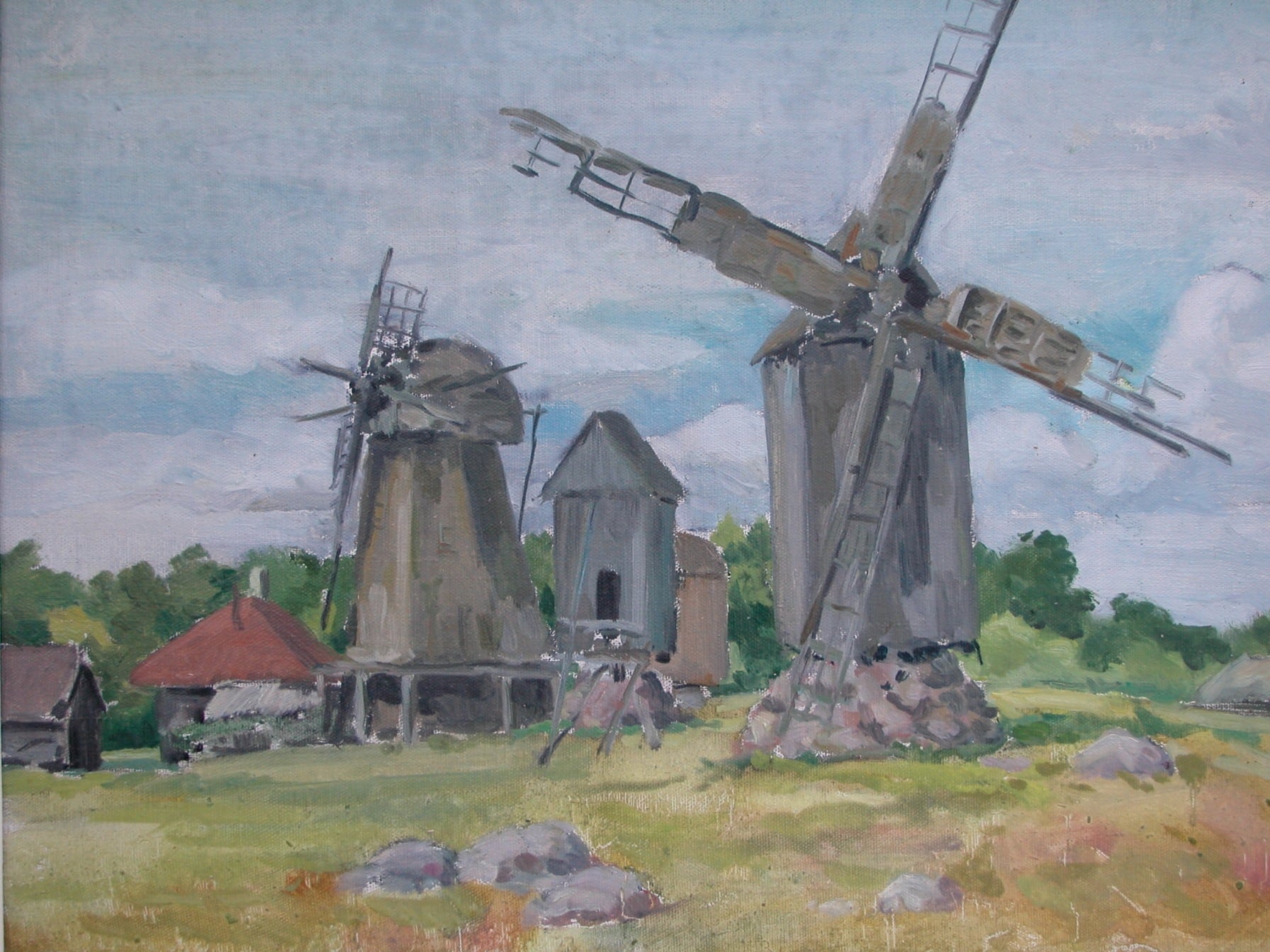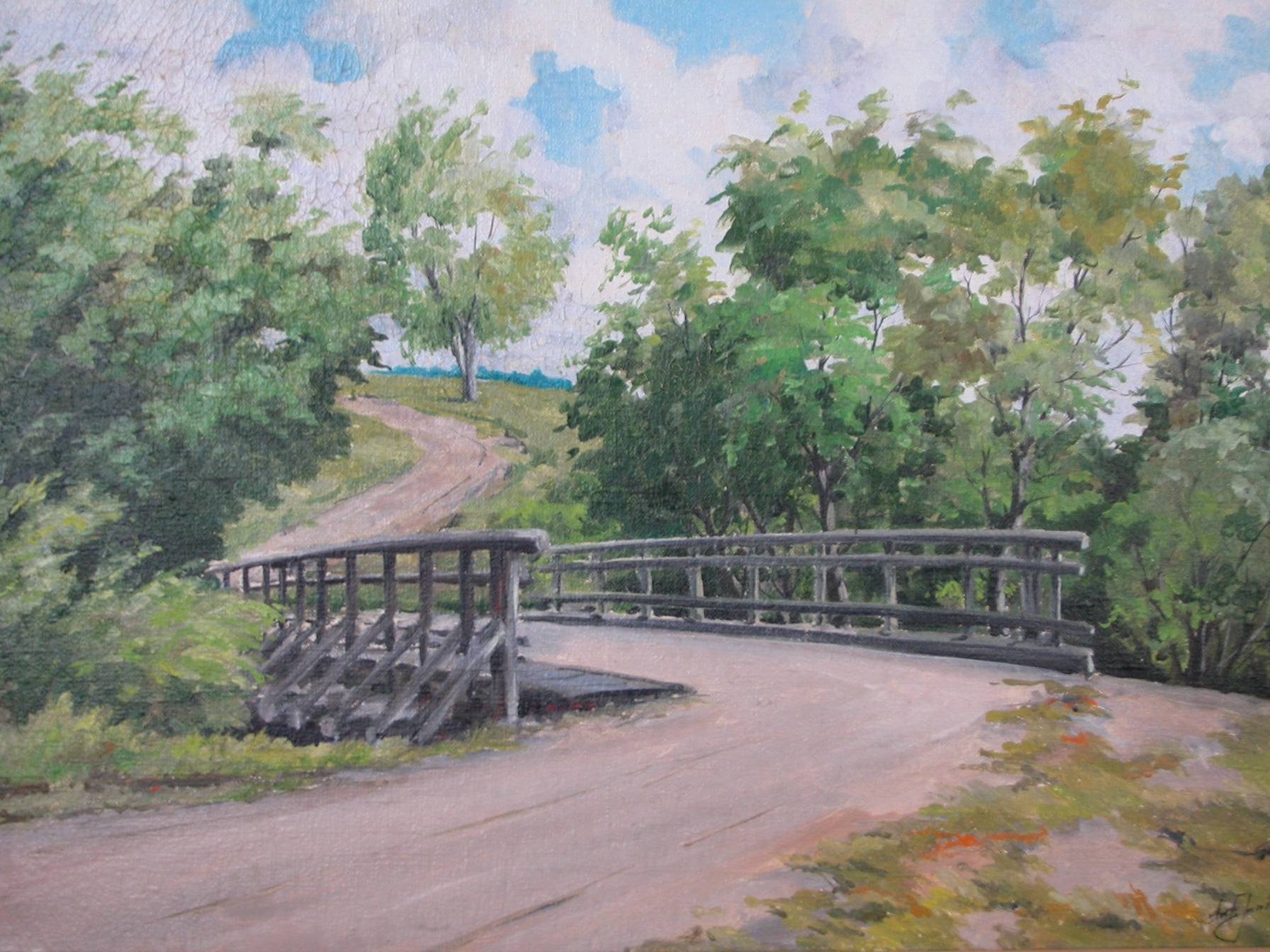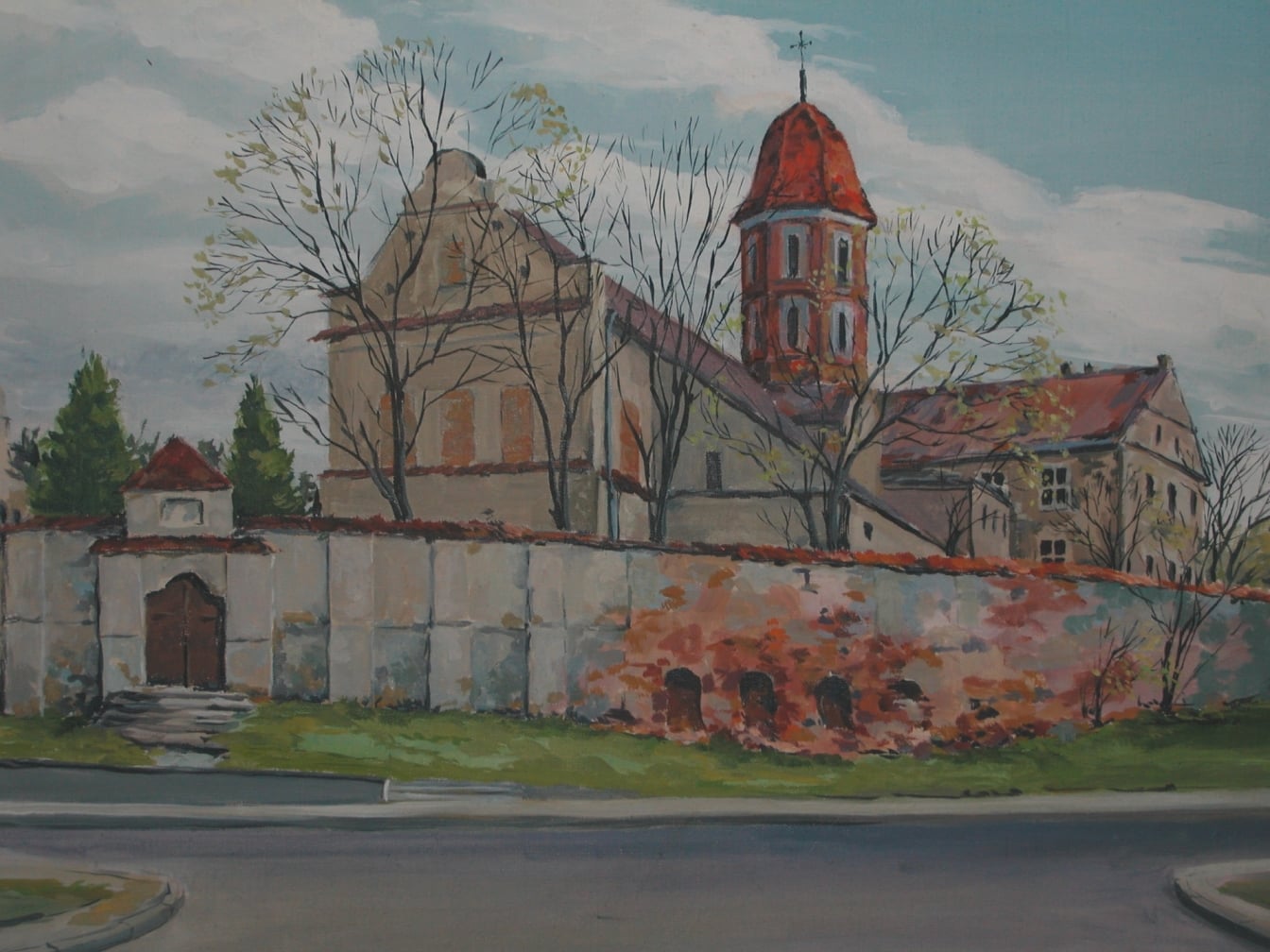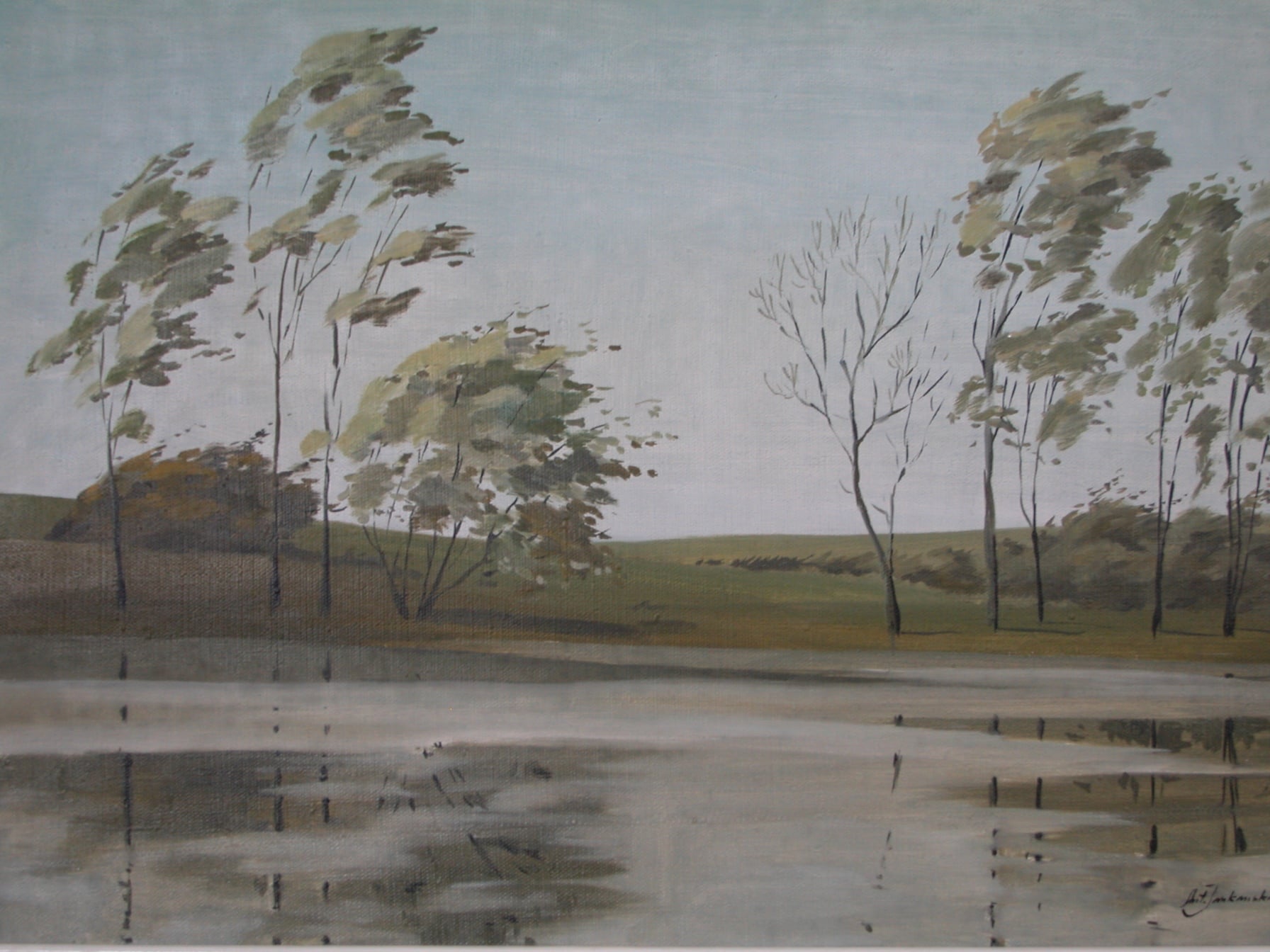 * * * * *




* * * * *


New HBG-77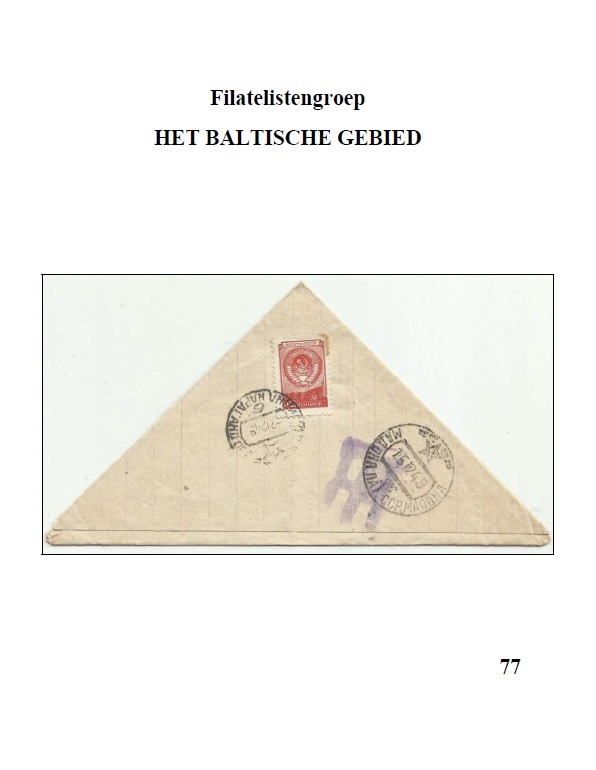 Informative, interesting, nice illustrated.
INDEX
p. 2 Dear people ... by Ruud van Wijnen
p. 3 Two less question marks by Ruud van Wijnen
p. 4 Estonization in the 1930s: Baltiski and Keina by Jan Kaptein
p. 6 "The stamp must be here!" by Ruud van Wijnen
p. 12 Lithuania 1944 and (how?) Further: part 4 by Jan Kaptein
p. 19 With the "Antwerpbus" from "Supele" to Haarlem? By Ruud van Wijnen
p. 20 Wehrmacht field post in the Baltic regions by Olav Petri
p. 28 Latvia, 1944 and (how?) Further: part 5 by Ruud van Wijnen
p. 36 Two cards from ШАВЛИ / Šiauliai by Jan Kaptein
p. 37 Leaves… .5 by Jan Kaptein, Keimpe Leenstra
p. 39 From Kokorewa to Tilža by Jan Kaptein
p. 40 The Philatelic Twins, Episode 4 by Ruud van Wijnen
p. 41 Acquisitions and discoveries
p. 42 Come back to by Jan Kaptein
p. 43 Read for you by Olav Petri and Ruud van Wijnen


* * * * *


Liepos 10-12 dienomis Tartu (Estija) vyko tarptautinė filatelijos paroda ESTONIA-2020. Dalyvavau su paskutiniu katalogu "Falsifikatai Lietuvos filatelijoje". Žiuri įvertino didžiuoju paauksuotu medaliu.
The international philatelic exhibition ESTONIA-2020 took place on July 10-12 in Tartu (Estonia). I participated with the latest catalogue "Forgeries in Lithuanian Philately". The jury awarded it the Large Vermeil Medal.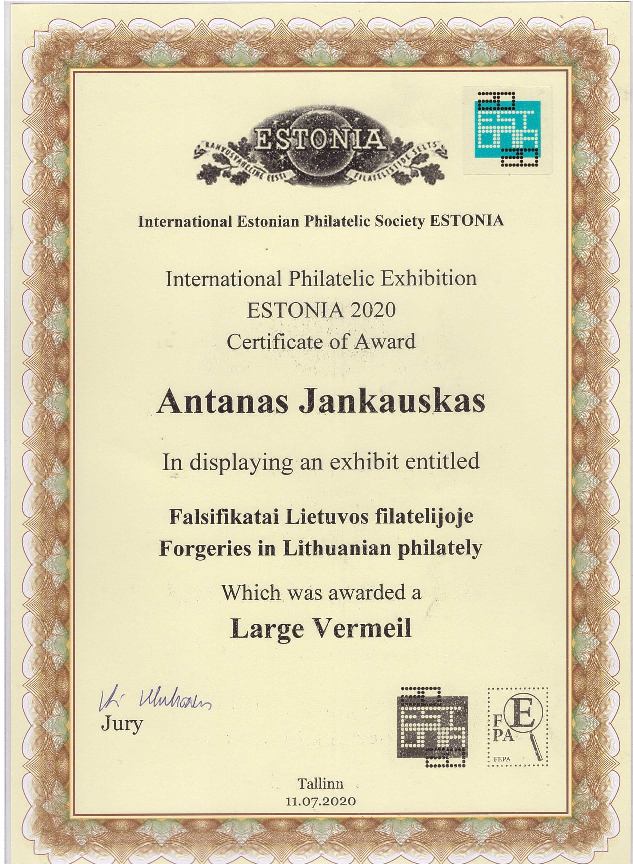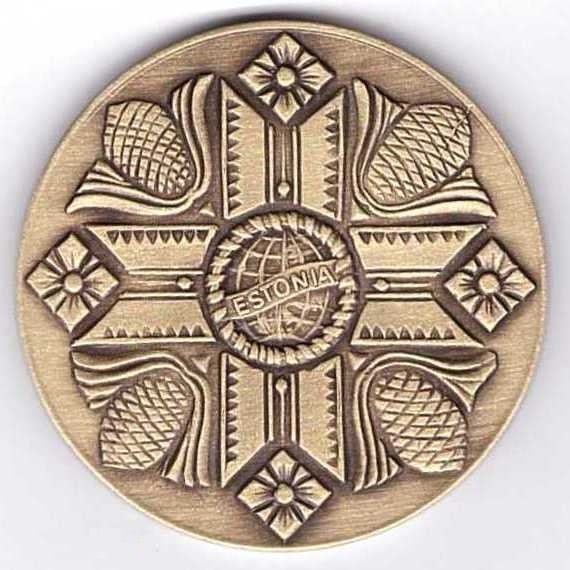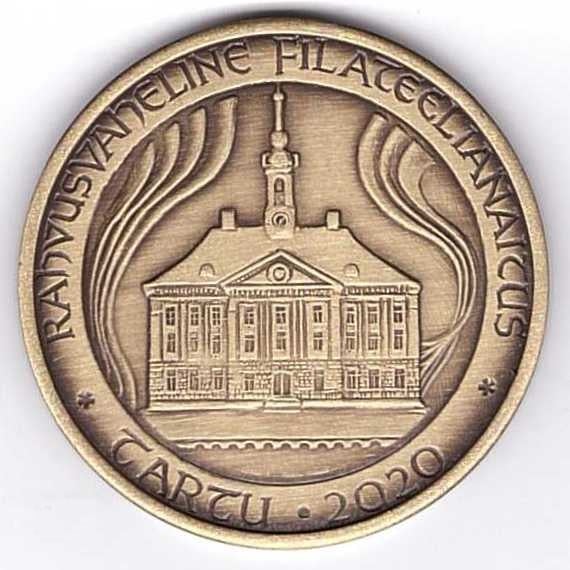 * * * * *

Rugpjūčio 03d. supratau, kad pasakymas "kietieji diskai yra dvieju rūšių - sugedę ir kurie suges" yra teisingas. "Nusmigo" mano PC sisteminis SSD diskas. Nepataisomai. Kreipiausi i specialistus, padėjo - buvo atstatyta ~80-90 procentų informacijos. Kai kas dingo negryžtamai. Na, man atrodė, kad aš pakankamai dažnai darau pagrindinių failų kopijas, bet, deja, paskutinė kopija buvo padaryta vasario 10 d. Beveik visas filatelinis triūsas vasario-liepos mėn. nuėjo niekais... Kai ką galima dar padaryti iš naujo, bet... O elektroninis paštas su laiškais ir adresais dingo visas. Tad nepykite, kad laiškų nerašau. Jei parašysite man - atsakysiu.
Pagarbiai-
Antanas Jankauskas



* * * * *

March 19 was issued HBG No 76.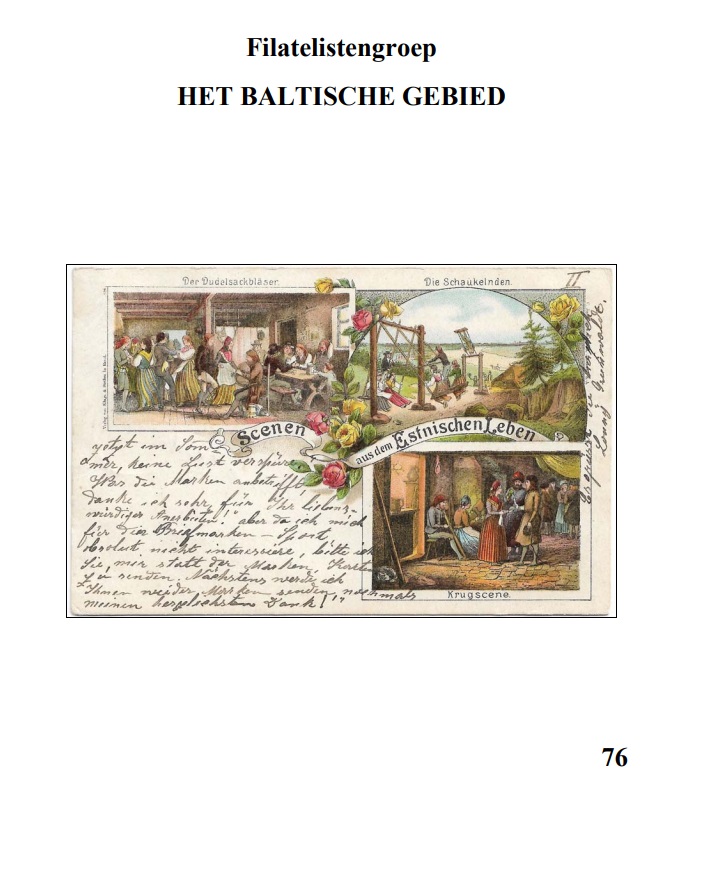 Informative, interesting, nice illustrated.
INDEX
2 Dear people by Ruud van Wijnen
3 Report 75th meeting September 28, 2019 by Olav Petri
4 Latvian stray post to China by Olav Petri
7 Reused Latvian Soviet Postmarks: Again "Recycled" by Jan Kaptein
8 Lithuania 1944 and (how?) Onwards: part 3 by Jan Kaptein
18 A second letter from "SS-Frontarbeiter" by Anton Ligthart, Ivars Sniíeris and Thomas Löbbering
21 A blog about Estonia's postal history by Jan Kaptein
22 Latvia, 1944 and (how?) Onwards: part 4 by Ruud van Wijnen
33 The Philatelic Twins, Episode 3
34 Postmarks in Soviet Estonia: an exploration by Sijtze Reurich
45 Browse…. 4 by Keimpe Lenstra, Jan Kaptein
47 Read for you by Jan Kaptein, Olav Petri and Ruud van Wijnen
2019-11-14


* * * * *

March 15 was issued HBG No 75.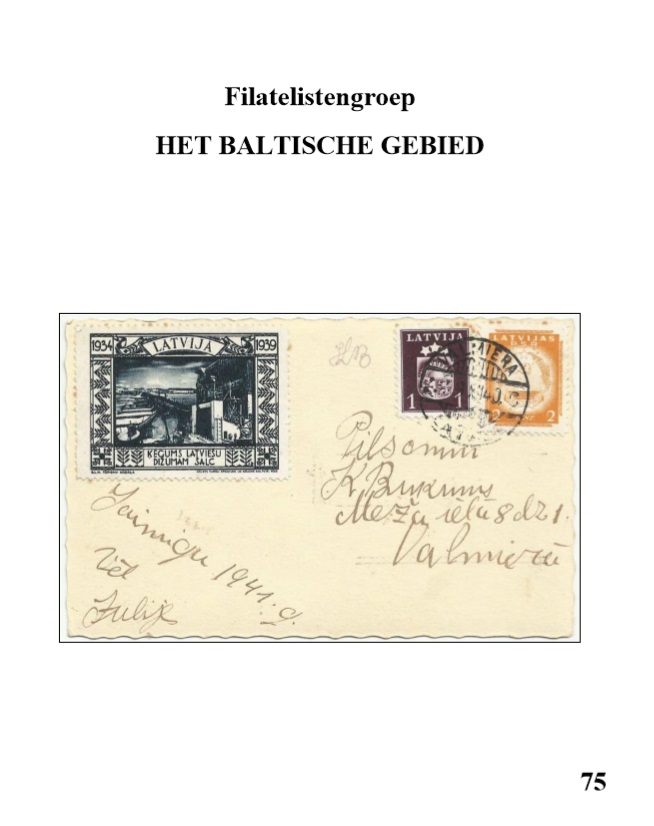 Informative, interesting, nice illustrated.
INDEX
  2 Dear people ... by Ruud van Wijnen
  3 Report of the 74th meeting of 23 March 2019 by Olav Petri
  4 "Laimigu 1941. g." by Ruud van Wijnen
  19 Help during the war: more questions than answers by Olav Petri
  20 In 1918 from Bulgaria to the Postgebiet Oberbefehlshaber Ost by Thomas Löbbering
  23 Tangible witnesses of difficult times by Olav Petri
  24 Lithuania 1944 and (how?) Further: part 2 by Jan Kaptein
  30 Latvia, 1944 and (how?) Further: part 3 by Ruud van Wijnen
  37 Acquisitions and finds
  38 The border at Narva by Olav Petri
  40 Returning to by Jan Kaptein, Ruud van Wijnen
  42 Jan Kaptein, Olav Petri and Ruud van Wijnen read to you



* * * * *

Apdovanotas metų filatelistas Akcinė bendrovė Lietuvos paštas ir Lietuvos filatelistų sąjunga, pagerbdami atsidavusius pašto ženklų kolekcionierius, įsteigė "Metų filatelisto" nominaciją. Šiemet už filatelijos parodos "LITUANICA-2018", skirtos Lietuvos valstybės atkūrimo ir pirmojo Lietuvos pašto ženklo šimtmečiui paminėti, sėkmingą surengimą apdovanotas filatelistas dr. Audrius Brazdeikis. Dr. Audrius Brazdeikis yra nuo 1946 m. JAV veikiančios Filatelistų Draugijos "Lietuva" prezidentas ir šios draugijos leidžiamo žurnalo redaktorius. Parodoje "LITUANICA-2018" dalyviai iš 4 šalių – Lietuvos, JAV, Vokietijos ir Prancûzijos – pristatė 17 kolekcijų, skirtų pašto istorijos, pašto ženklų, lokalinių laidų ir teminėms studijoms. Parodoje eksponuota nemažai unikalios medžiagos, daug ką buvo galima matyti pirmą kartą. Skirtingai nei anksčiau Lietuvoje vykusios filatelijos parodos, ši paroda – virtuali, ją pamatyti galima ir dabar. Šioje virtualioje parodoje jau apsilankė daugiau nei 2000 lankytojų iš 35 šalių. Su paroda galima susipažinti Lietuvos filatelijos parodų archyve: http://lithuanianphilately.com/exhibits/ * * * * *

2019 M. Rugsęjo 4-8 dienomis Baltarusijoje, Bresto mieste vyko X nacionalinę Baltarusijos filatelijos paroda, skirta Bresto miesto paminęjimo 1000-mečiui. Dalyvavo filatelistai iš 16 šalių. Rodžiau naujausią savo leidinį "Falsifikatai Lietuvos filatelijoje". Žiuri jį įvertino aukso medaliu (95 balai).
The X National Belarus Philatelic Exhibition took place in Brest, September 4-8, with participants from 16 countries. My most recent publication "Forgeries in Lithuanian Philately" was awarded a gold medal (95 points).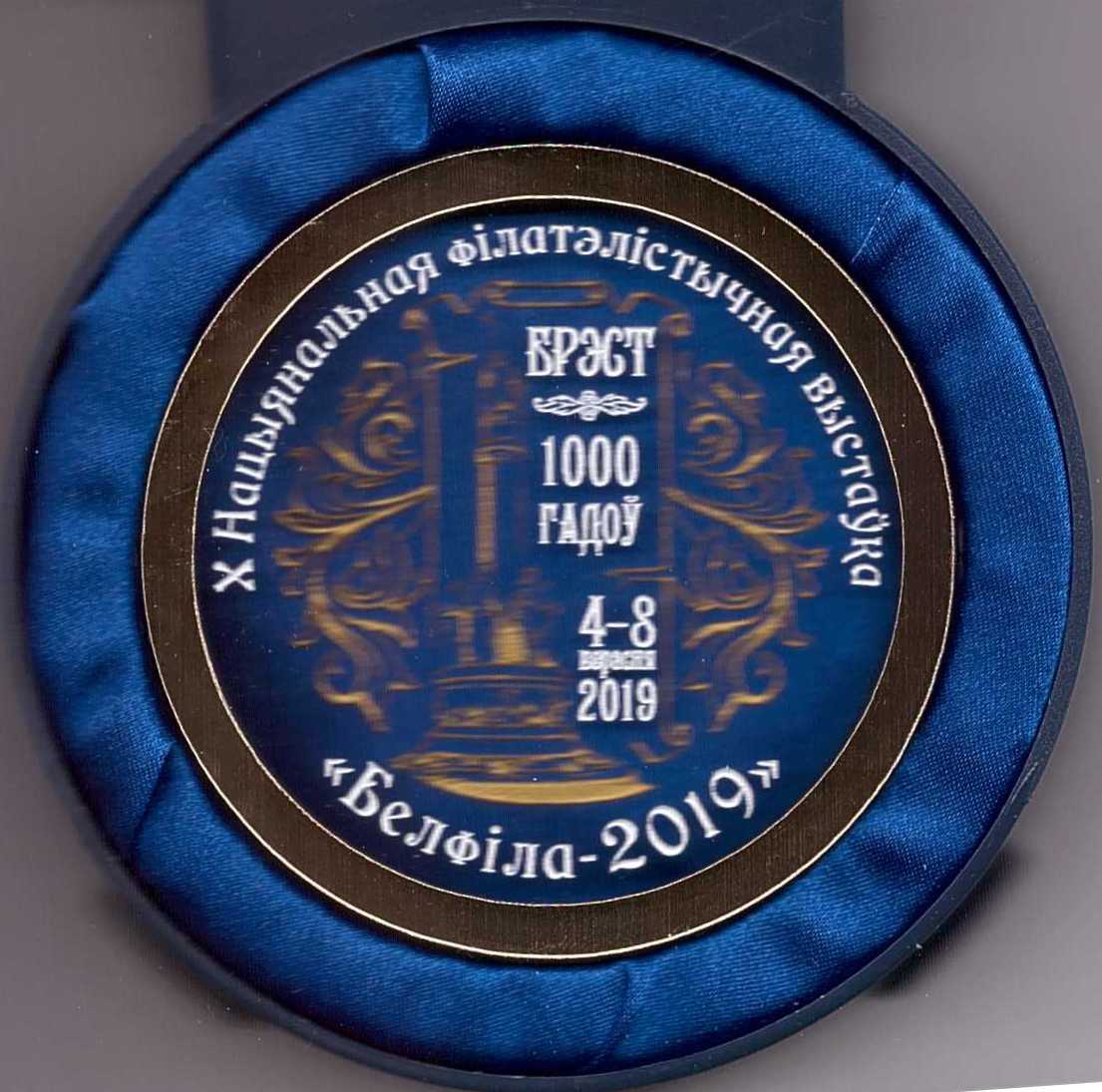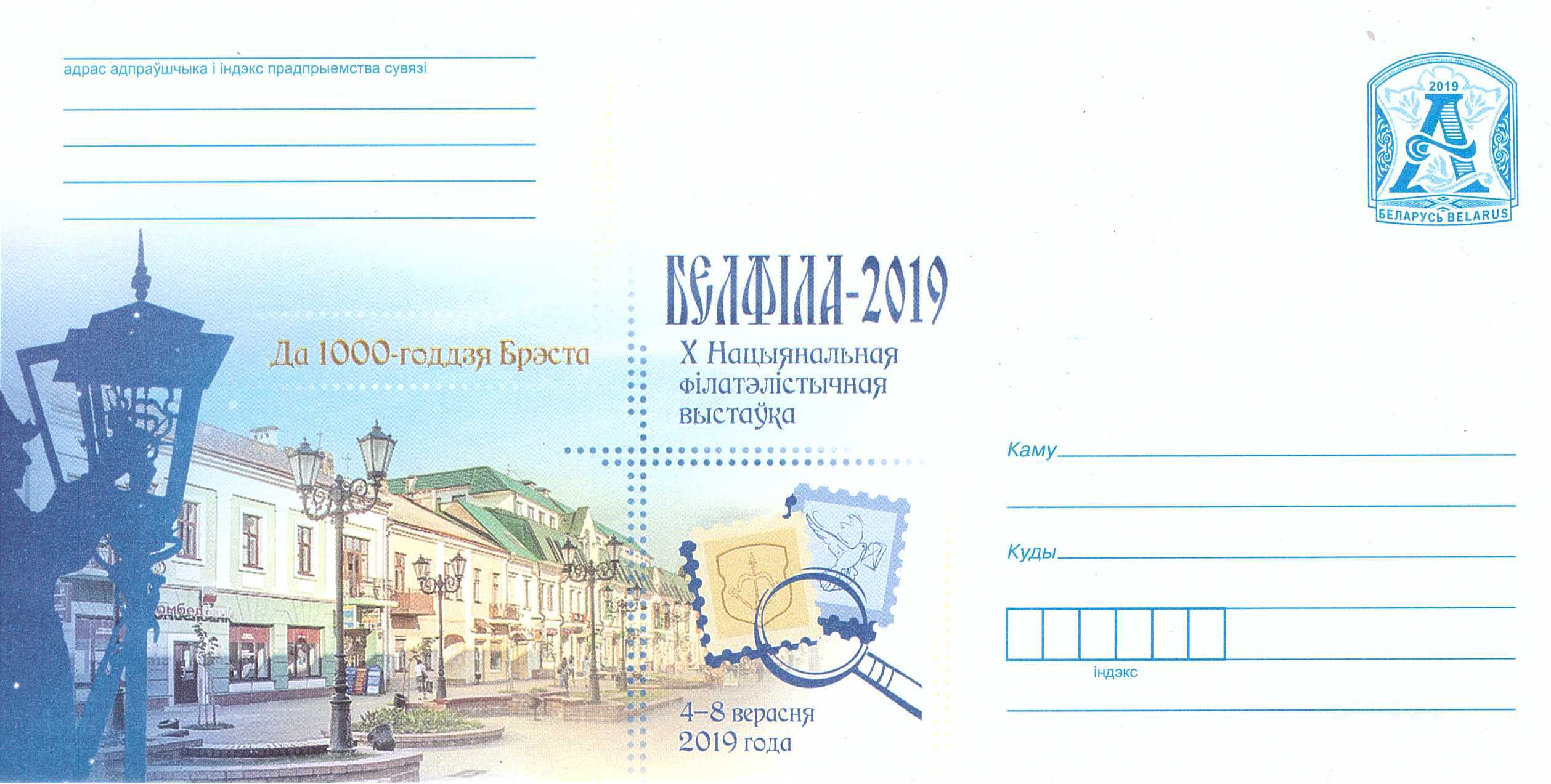 The Association of Scottish Philatelic Societies has Philatelic exhibition on the 12-13 April 2019 in Perth, Scotland.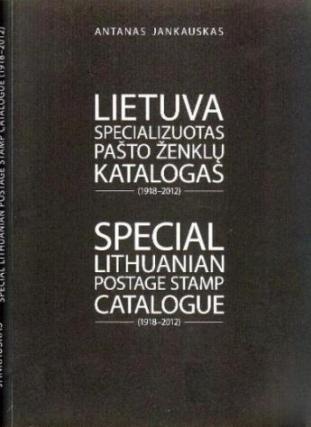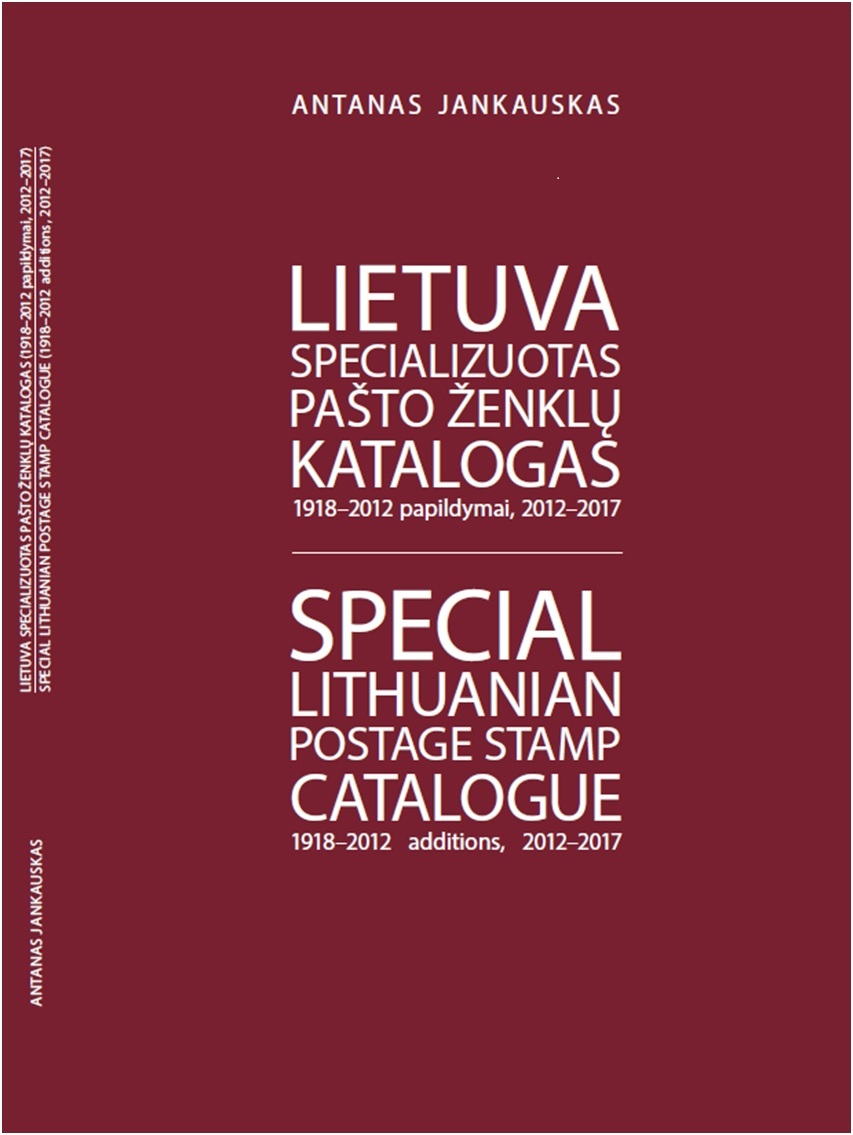 Antanas Jankauskas's catalogue - Special Lithuanian Postage Stamp Catalogue (1918-2012) with additions was rated 85 points (Gold medal) .


* * * * *

Nors filatelinės literatûros paroda ITALIA-2018 baigėsi pernai, lapkričio gale, sertifikatas kad "LIETUVA. Specializuotas pašto ženklų katalogas 1918-2012" su 2017 m. papildymu gavo didįjį aukso medalį ir buvo geriausias trečioje klasėje (tarp Michel, Facit ir t.t.) atkeliavo tik kovo 12 d.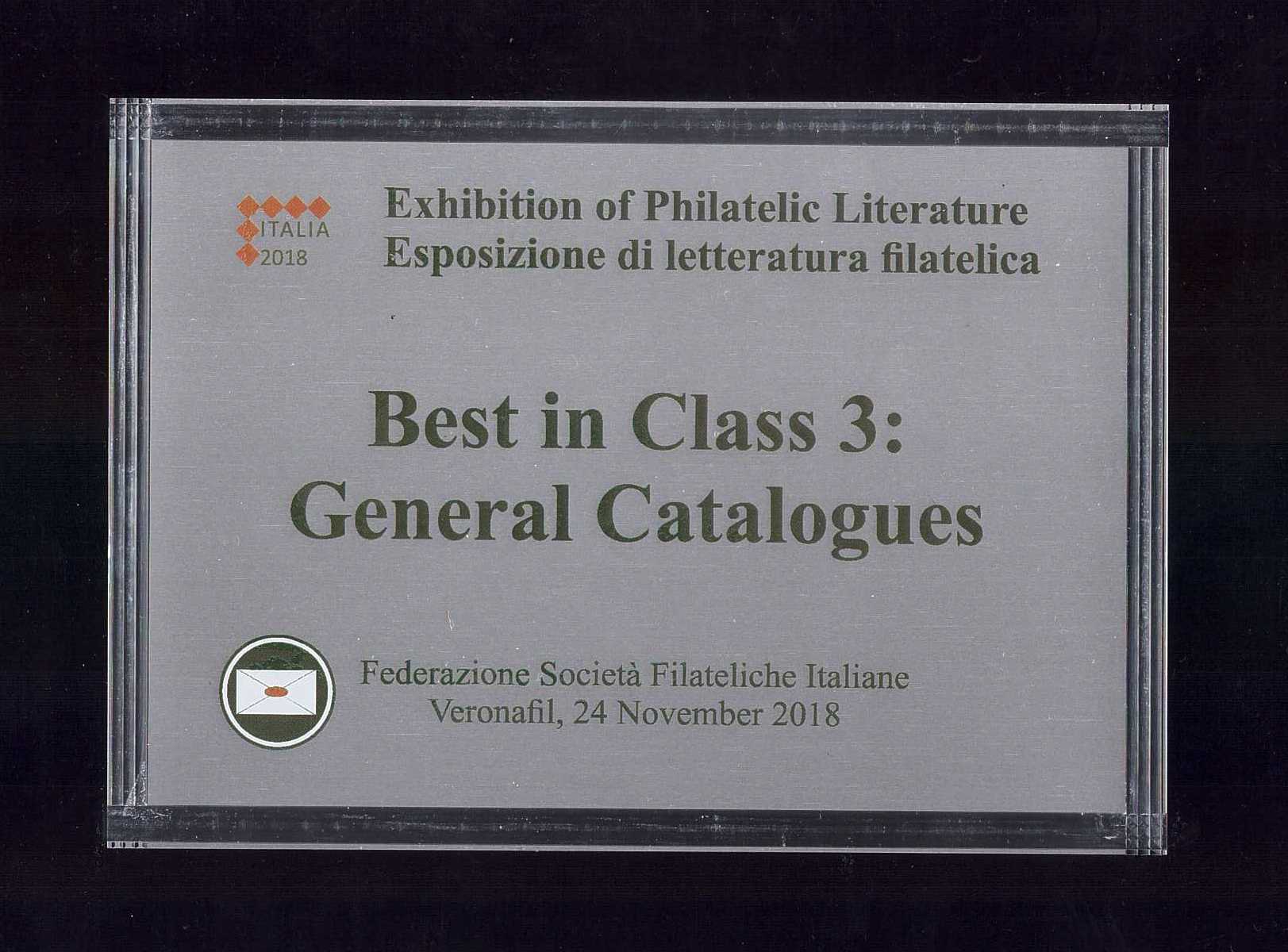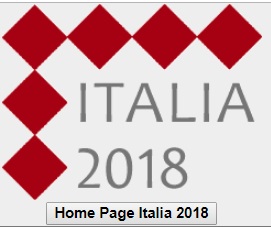 On the 25th of November in Verona, Italy, finished Exhibition of Philatelic Literature ITALIA 2018.
It was opened on Friday the 23rd November. Total number of exhibits - 279.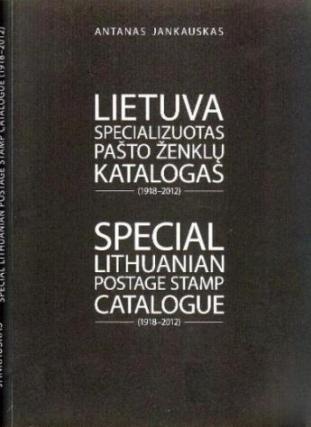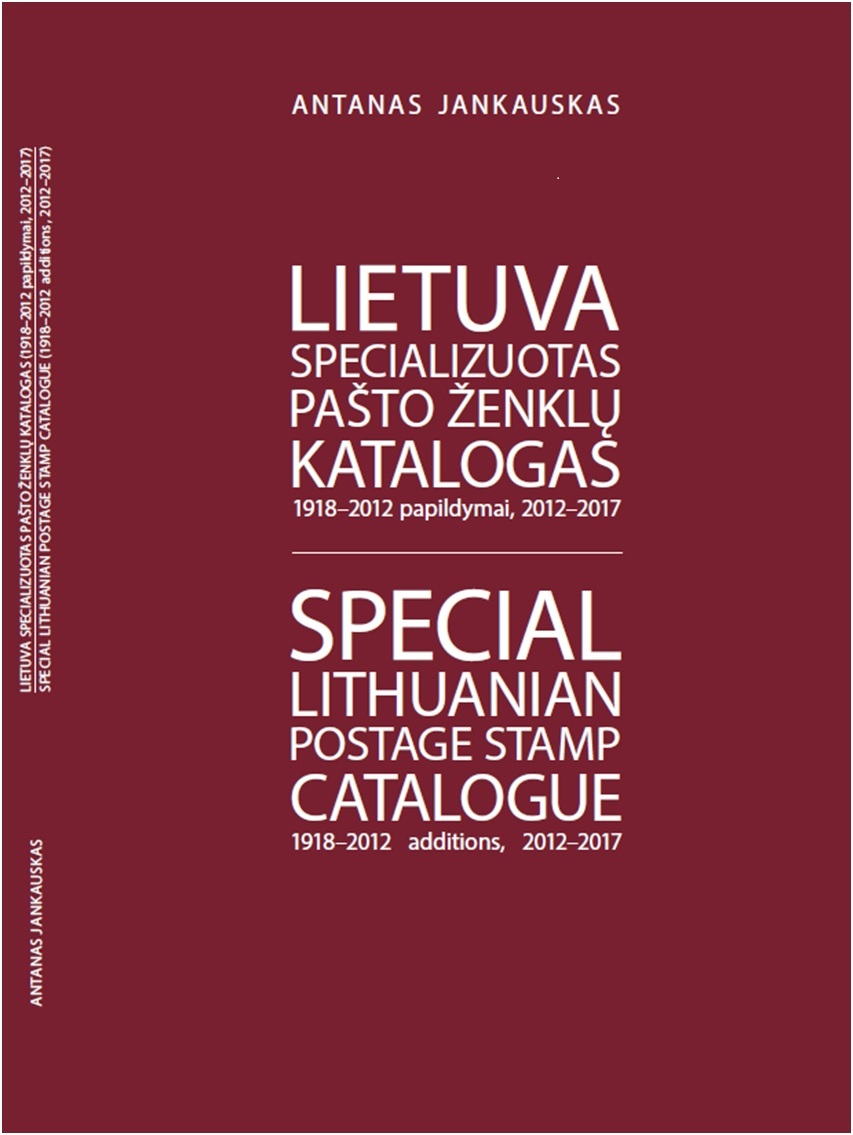 Antanas Jankauskas's catalogue - Special Lithuanian Postage Stamp Catalogue (1918-2012) with additions was rated 91 point (Large Gold medal) and was the best in the Class 3 - General Catalogues.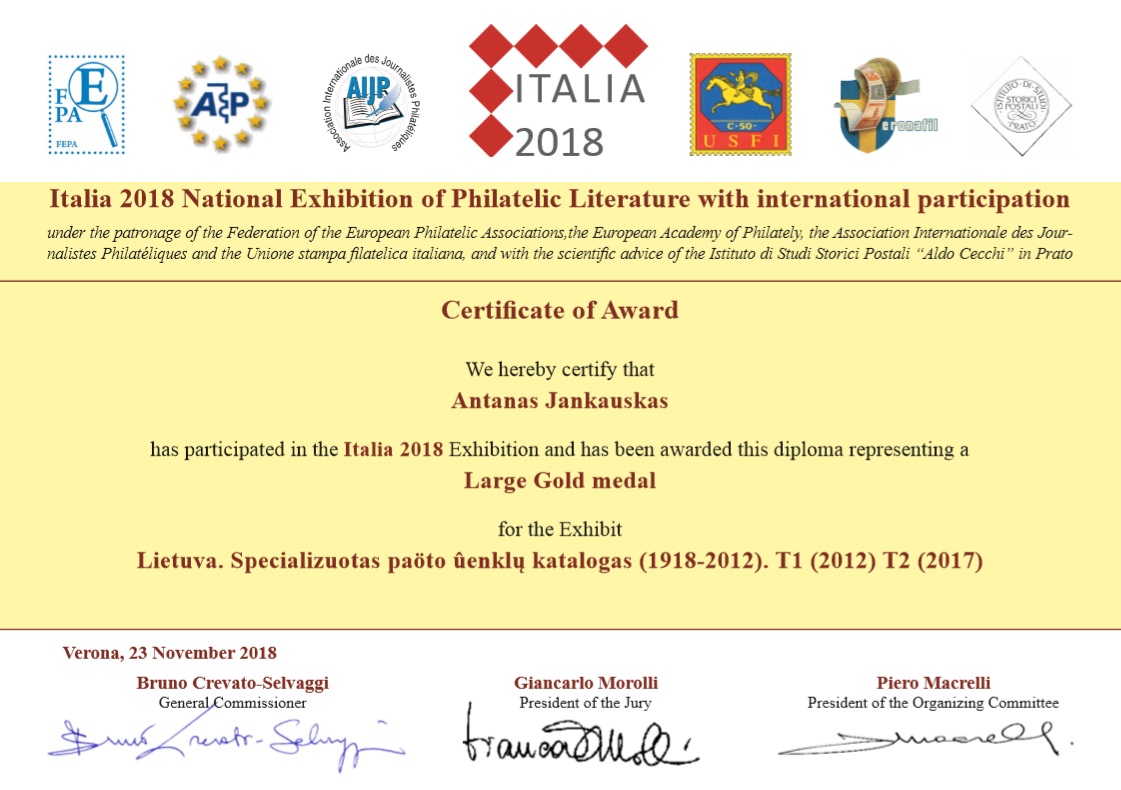 Exhibits.
Palmares - results.
Slides from exhibition.






IŠ LIETUVOS PAŠTO IR FILATELIJOS ISTORIJOS / FROM THE HISTORY OF LITHUANIAN POST AND PHILATELY