Lietuva-C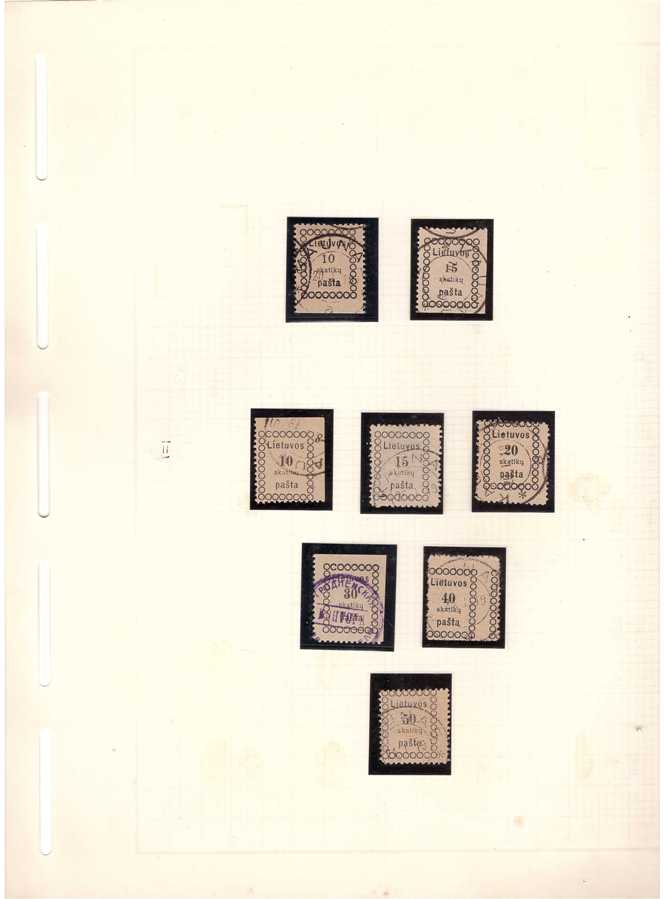 Lietuvos pašto vartotų ženklų rinkinys 1918-1940 m. Nėra tik "Šlingeno" (Mi.215). Yra ir keletas atmainų.
Collection of Lithuanian postage stamps 1918-1940. Missing only "Shlingen" (Mi.215). Number of varieties included.
Kadangi serveryje talpa puslapiui ribota, pateiktas tik pirmo kolekcijos lapo skenas. Kas norėtų susipažinti su visais likusiais kolekcijos lapais, prašau, parašykite man email ir aš jums atsiųsiu visus likusius lapus per WeTransfer programą. / Since the server has limited space, only a scan of the first page of the collection is presented. If you would like to get scans of all the remaining pages of the collection, please write me an email and I will send you all pages via the WeTransfer program.
Visi ženklai vartoti. / All stamps used.

4337,0 EUR