VaticanC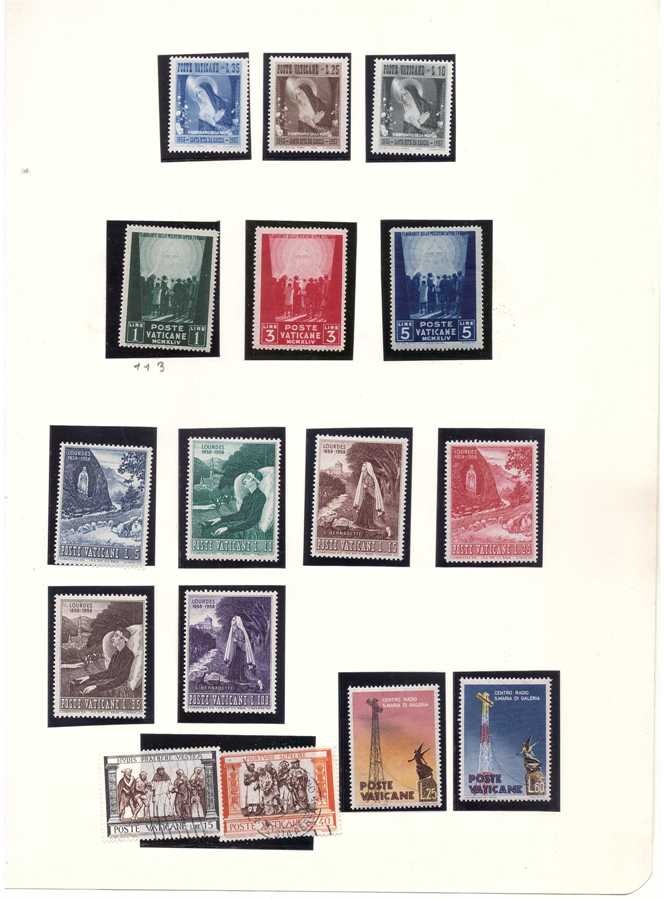 Vatikano pašto vartotų ženklų rinkinys iš 1956-1982 m. periodo. Jame - ~350 švarių (MNH) ženklų, ~60 - vartotų ir 24 vokai. Visi nuskenuoti.
Collection of Vatican postage stamps from period 1956-1982. ~350 mint, never hinged stamps, ~60 used and 34 covers. All scanned.
Kadangi serveryje talpa puslapiui ribota, pateiktas tik pirmo kolekcijos lapo skenas. Kas norėtų susipažinti su visais rinkinio lapais, prašau, parašykite man email ir aš jums atsiųsiu visų lapų skenus per WeTransfer programą. / Since the server has limited space, only a scan of the first page of the collection is presented. If you would like to get scans of all the pages of the collection, please write me an email and I will send you scans of all pages via the WeTransfer program.
65,1 EUR